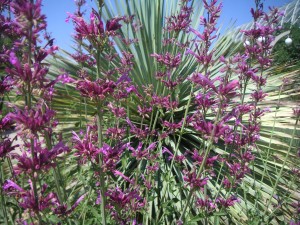 Random bits of gardeniana this week…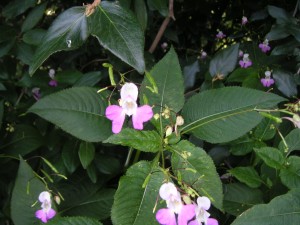 Fun With Plants!
If you are on the southern side of the Gardens, along the main path at Woodland Mosaic, you will see the delicate, shade-loving Balfour's impatiens (Impatiens balfourii). Find one of its tiny cigar-shaped seed pods, fat and a little yellowed, and touch it or gently squeeze it between your fingers. I'm afraid I scared a three-year-old out of her socks with this trick, but older kids and adults will love it!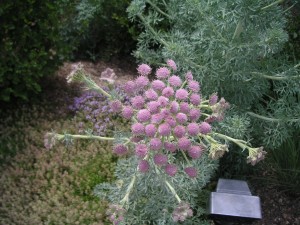 Plants from Outer Space
Catch this crazy-looking moon carrot (Seseli gummiferum) just inside the main entrance to the Gardens!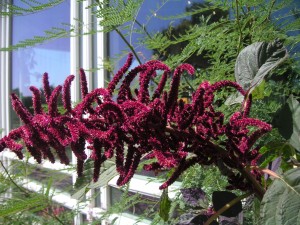 And see varieties of amaranth (Amaranthus) in all shapes and colors throughout the Gardens, but especially in Sacred Earth.
Common Scents
Some of the most fragrant flowers of the year are blooming right now. Brush your hands along these to release their fragrance, but use care, since the bees like them too!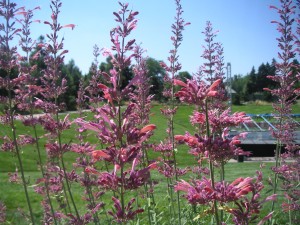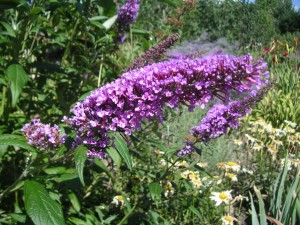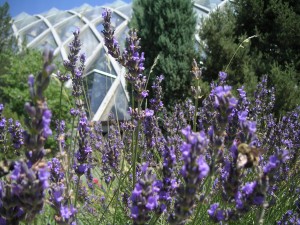 Agastache, butterfly bush (Buddleia), and lavender (Lavandula) are blooming everywhere.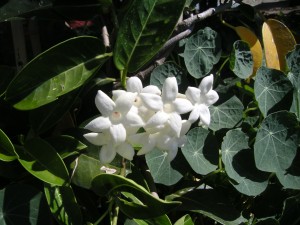 On the north edge of the Monet Pond, you can bury your face in some heavenly Stephanotis growing in containers.
Where Have All the Lotus Gone?
We experienced some wicked hail earlier in the summer, and it took many of our lotus plants out of the running for flowering this year. But you can see a few in bloom, hidden away on the southwest end of the Japanese Garden pond. Even more gorgeous for being rare this season!
Gardens Not to Miss:
The Japanese Garden, always tranquil. Sacred Earth, where native southwestern plants are taking over the universe. The water gardens, in waterlily splendor. The Laura Smith Porter Plains Garden in the mornings and evenings when it is cool and restful.