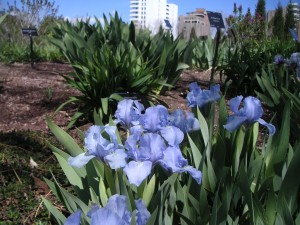 A potpourri of spring images this week:
The first iris are blooming in the Lilac Garden, with many more to follow in the next few weeks. Of course, the true stars of this garden at the moment are the lilacs, which are beginning to open. Their evocative fragrance floats over the garden with each breeze. Daffodils are also showing off here, making this a garden to see.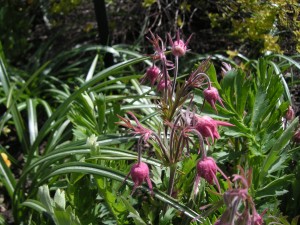 One of my favorite early perennials is the Prairie Smoke Geum, which doesn't look a lot like its more familiar, later-blooming, Geum relatives. You can see a nice example in the Perennial Walk.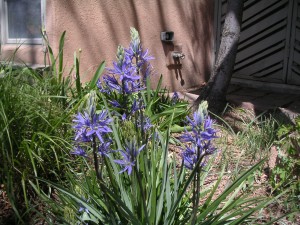 Along with the tulips and daffs, look out for camassia, a lesser known but gorgeous later-blooming bulb. They are massed at the bottom of the Mordecai Children's Garden, and just starting to open.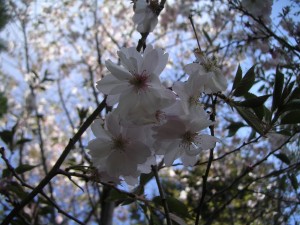 Amidst all the crabs, plums, apples, and cherries that have been blooming over the past couple weeks, seek out a hidden gem: Prunus subhirtella "Autumnalis', Winter Flowering Cherry, is still blooming just beyond the Ting in PlantAsia, along the secret path under the moon gate. Its delicate blossoms will enchant you.
Gardens Not to Miss:
All-America Selections and Perennial Walk are tulip heaven; the Rock Alpine Garden is a must-see in April, and don't miss the Lilac Garden, for a feast of lilacs and daffodils.