Happy Earth Day! The Gardens are a feast of color, scent, and general delight, so get out into them if you can.
Tulips, hyacinth, frittilaria, and daffodils top the bulb list this week, but many others can be found everywhere you turn.
Be sure to wander up the grass paths in the Lilac Garden, and stick your nose into the blooms—best place for a picnic this week! The daffodils here are glorious as well, and the peonies will be opening in a couple weeks.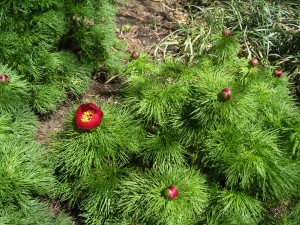 Speaking of peonies, the earliest are starting to open. In PlantAsia, the Paeonia tenuifolia is always a favorite, with bright red flowers on ferny leaves.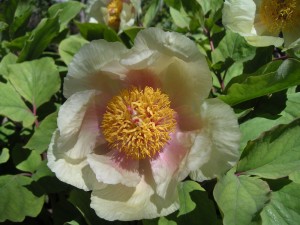 And look in this garden also for a lovely lemon-yellow peony called Paeonia mlokosewitschii.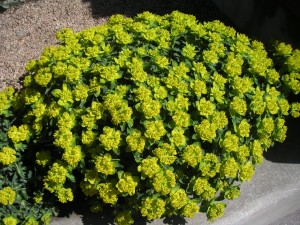 Catch an eyeful of Euphorbia polychroma 'Candy' at the east end of the Water-Smart Garden. Or spend time admiring the bright green new leaves emerging everywhere.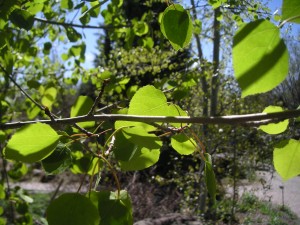 Gardens Not to Miss:
All-America Selections for tulips and lots of color; Perennial Walk: ditto; the Rock Alpine Garden is at bloom peak right about now.