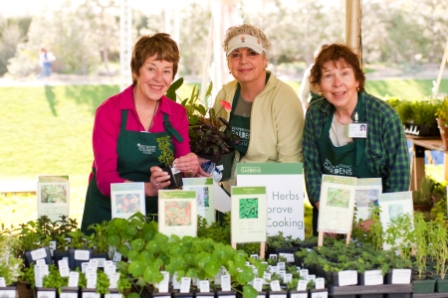 With the 2011 Spring Plant Sale less than a week away, Volunteer Services at Denver Botanic Gardens would like to thank all of the volunteers who have already signed up to help out at Plant Sales this year. The Gardens really appreciates your help with this important event!
If you were thinking about attending the Spring Plant Sale as a shopper, why not sign up to help out as a volunteer? In addition to being eligible for a 10% discount on all Plant Sale purchases, Plant Sale volunteers will receive free refreshments and lunch on May 6 and 7.
Volunteers are still needed for the to assist with set-up on Wednesday, May 4 and Thursday, May 5, as well as for the Plant Sale on Friday, May 6 and on Saturday, May 7.
To view a list of available opportunities and register for the event as a volunteer, please visit: http://2011denverbg.theregistrationsystem.com . Please feel free to email volcoord@botanicgardens.org or call (720) 865-3565 if you have any questions.
We hope to see you at the Spring Plant Sale this year!