As we've gained more storytelling mediums in my lifetime (video games, music videos, webcomics and more), I certainly feel like the short story has taken a hit in prevalence and influence. So into the gap comes Denver-based Stories on Stage; they bring short stories from any era to life in compelling readings. On February 12, their performance at Denver Botanic Gardens will feature stories and poems of love, passion, and certain human foibles. Register and enjoy both the Valentine's Day sentiment and the human truths revealed by stories.
With all the Valentines opportunities that week, why take your sweetheart to Stories on Stage? Perhaps I'm personally invested in the power of literature (I am), but I think their compelling power is in their simplicity. When an author is restricted to a short format, every word must tell. Then, by reading, not enacting, the power of the narrative is foremost, not altered by sets, costumes, acting or illusion. It also gives a director to chance curate a small collection; the literature speaks for itself and in relation to the other stories. And of course the Gardens is a terrific setting all in and of itself.
In comparison, think of a play like Hamlet running 3 hours. Yes, its a fascinating study of human fears and feelings. William Shakespeare packs in plots, a ghost, love, rejection, politics, fake madness, real madness, suicide, gravediggers, more plots, poison, death, confession and revenge. But in the mouth of the long-winded Lord Polonius, Shakespeare also proposes that "brevity is the soul of wit." That one line is almost a proverb today. I think that many short stories achieve their success by honing one idea into the most meaningful narrative possible, presenting it for the audience to consider themselves.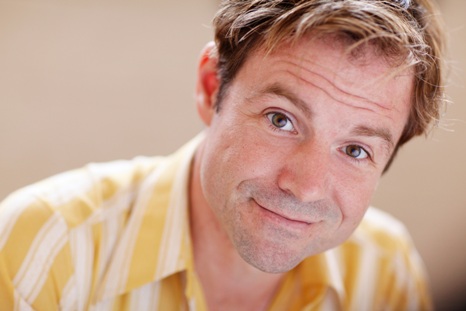 The announced pieces for the February 12 performance are "The Number of People Who Meet On Airplanes" by David Levithan, "Center of the Universe" by Simon Rich, "The Garden" by Andrew Marvell, "True Love" by Don Shea and "Clematis" by Cynthia Rylant. None are alike, yet all take on the challenge of human love. Actors Misha Johnson and Geoffrey Kent are familiar, lauded faces on the Denver scene, and will be able to bring out the soul of the stories for everyone who attends.
Buy tickets now; the Garden's Mitchell Hall is a comfortably intimate setting. You'll be able to see the passions flow from each word.