The Gardens and Denver Art Museum Douglas Society present "Unconquered: The Art of Allan Houser, American Master" lecture with W. Jackson Rushing, III, Ph.D on Wednesday, May 11, 2011. A book signing will follow the lecture.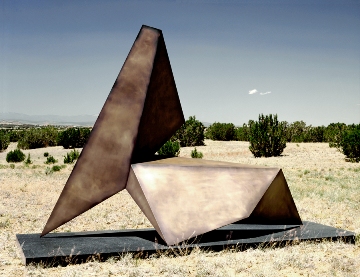 Dr. Rushing is professor of Art History at the University of Oklahoma, and author of Allan Houser: An American Master, the first comprehensive study of the artist's entire career. Dr. Rushing will speak on Houser and his significant contributions to the field of sculpture and Native American arts, placing Houser's work in the context within 20th century art.
May 11, 2011, 6:30 p.m. at Denver Botanic Gardens in Mitchell Hall.
$5 for Denver Art Museum Douglas Society Members
$8 for Gardens members and Denver Art Museum members
$10 for general public
General public and Gardens Members can register on the Gardens' website or call 720-865-3580.
Denver Art Museum and Douglas Society Members can register by calling 720-913-0165.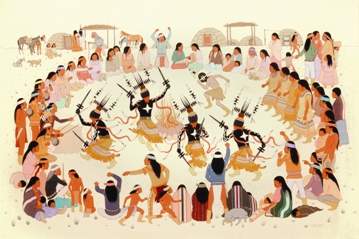 About the Speaker
W. Jackson Rushing, III is Adkins Presidential Professor of Art History and Mary Lou Milner Carver Chair in Native American Art. He was educated at the University of Texas at Austin and served previously as Associate Dean for Graduate Studies in Arts and Humanities at UT-Dallas. He works in several intersecting areas: Native American art; modern and contemporary art; Southwest modernism; theory, criticism, and methodology; museum studies; and post-colonialism and visual culture. His teaching and scholarship explore the interstitial zone between (Native) American studies, anthropology, and art history. For more than twenty years now he has pursued a duality—Native-inspired modernist primitivism and indigenous modernism in the United States and Canada.
In addition to the Native Roots | Modern Form: Plants, Peoples and the Art of Allan Houser exhibition at the Gardens, a selection of Houser's work can be seen in the newly renovated American Indian Art Gallery at the Denver Art Museum. Learn more about related exhibition programs, speakers and tours at the Gardens' website.