Tour the New Art Galleries
October 12, 2020
Karina Nabors
, Associate Director of Learning Engagement & Interpretation
Have you seen the new art galleries yet? Why not come see them in the company of a curator or a docent? Learn about Fred the Fungus, see a book that dates to the Renaissance, wander through a ghost forest, and marvel at the detail of an illustrated flowering yucca or pygmy nuthatch.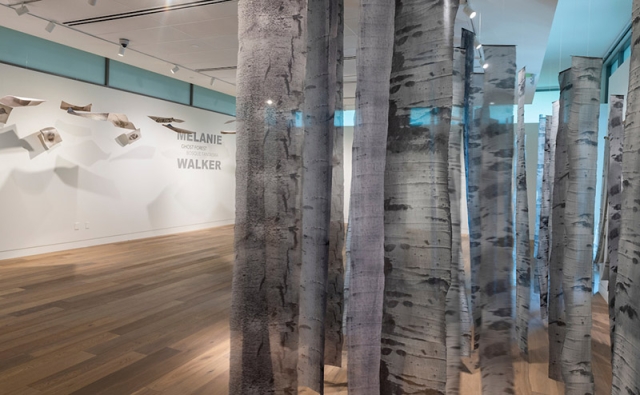 Our tours are small-group conversations that give you the opportunity to ask questions, share your thoughts and learn interesting details about all the exhibitions on view. 
Exhibitions change regularly but the four exhibitions currently on view are:
Ghost Forest by Melanie Walker: a space that evokes the experience of wandering through an aspen forest
Pink Lemonade Hope by Koko Bayer: an installation that reminds us of the power of optimism
Garden & Haven: botanical illustrations that highlight gardens as places of sanctuary and renewal  
From the Vault: highlights from the Gardens' natural history, library and art collections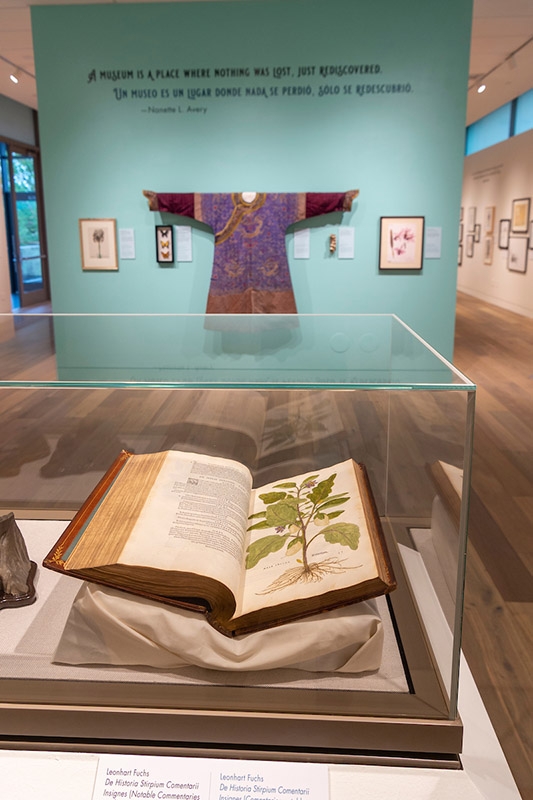 Curator Conversations
Select dates and times
Learn about curator-led tours and register. Prices: $19, $15 member (Tour rates are per person and include general admission.)
Exhibition Tours led by docents
Select dates at 11 a.m. and 1 p.m.
Learn about docent-led tours and register. Prices: $16, $12 member (Tour rates are per person and include general admission.)
Please note that these indoor tours are limited to four participants and everyone must wear a mask that covers both nose and mouth.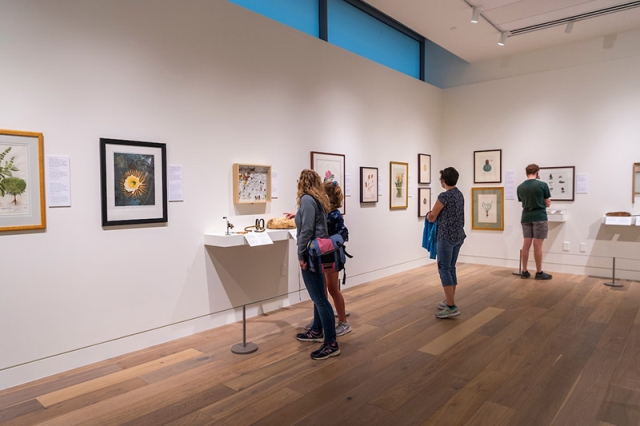 Do you want to do something special or different with a group of friends or co-workers?
We can help you with a private tour for your group. Select your favorite topic from our collection of options based on your group's needs and interests. If your group has specific language or other needs, just let us know with sufficient notice. Learn more about our private tours.
Contact us at tours@botanicgardens.org or 720-865-3539