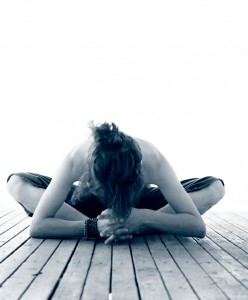 Our lives are extremely busy - always focusing on the next event, driving from point A to B, scheduling meetings, answering phone calls and walking with our head down staring at our cell phone. We are living in a constant state of fast-paced motion and forgetting to take a minute to breathe and observe. We are losing our focus on what is important - attention to detail, meaningful movement throughout our day, staying focused on the present moment.
Someone once asked the Dalai Lama "What surprises you the most?" His answer: "Man, because he sacrifices his health in order to make money. Then he sacrifices money to recuperate his health. And then he is so anxious about the future that he does not enjoy the present; the result being that he does not live in the present or the future; he lives as if he is never going to die, and the he dies having never really lived."
Vinyasa yoga is a wonderful way to  help offset our hectic lifestyles and honor our body and mind.  Vinyasa is a unique style of yoga where asanas (postures) are linked with breath, creating beautiful movement and flow, from one posture to the next.  This is a great practice for anyone looking to connect the mind with the body. The practiced postures promote alignment, focus, flexibility, endurance and help detoxify the body.
Do you feel in need of better mental and physical health?  Join Blake for Sunrise Vinyasa Yoga at the Gardens.  Vinyasa classes will take place every Thursday morning from 7 – 8:30 a.m starting on April 5th.   Whether you're a beginner or experienced with Vinyasa, you'll enjoy the amazing practice outside on the beautiful grounds of Denver Botanic Gardens.  For more information or to register, visit us online or call 720-865-3580.
The Vinyasa classes are part of our new Health and Wellness Sunrise Series here at the Gardens.  Also join us for Tai Chi every Tuesday morning from 7 – 8 a.m. starting on May 29th (free session available on Tuesday, May 29th).  More Sunrise classes coming soon!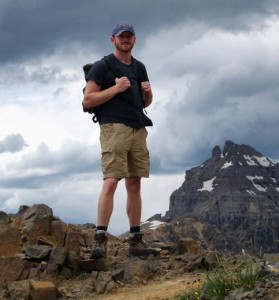 Guest Blogger: Blake Burger
Blake attended his first Vinyasa yoga class back in July of 2005.  Immediately, he became attached to the beautiful movement, the challenge of the postures, and the sense of peace and calm that was cultivated by the end of each yoga class. Practicing Vinyasa yoga on a daily basis has improved his strength, posture, flexibility, and endurance. Beyond the physical benefits, yoga brings a sense of clarity to challenging situations in life, reminds him to stay present and focused in an ever-changing environment, and to find happiness and contentment in his surroundings. Blake has a degree in Food Science and Nutrition, and is currently employed as a horticulturist at the Gardens. Outside of yoga, his passions include backpacking, hiking, cooking, live music, reading, and spending time with family and friends.