Snowdrops, Mystery, Marvel and Madness!
So you've checked your mailbox and there is STILL no invite to this Friday's event? Well...here it is: this Friday evening Dr. Aaron Davis of the Royal Botanic Gardens at Kew. Dr. Aaron Davis is a highly respected Plant taxonomist employed at Kew whose main research focus is on the plant family Rubiaceae in Madagascar, particularly Coffea. He has published over 75 peer reviewed papers as well as five books. His Ph.D. research was on snowdrops (Galanthus) and he continues work on snowdrops with a recent exploration trip to the Ukraine.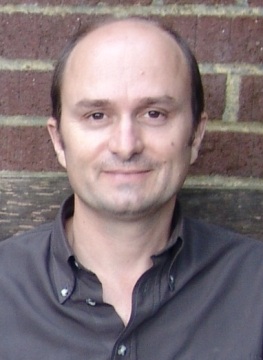 Dr. Davis has written not one but two books on the genus Galanthus, which are among the few plants that will bloom for much of the Colorado winter.  Snowdrops range across much of Europe and into Western Asia, and there is an enormous amount of variation in bloom time (from September to April) and plant habit and habitat over this range. This once in a lifetime opportunity is not to be missed!
So if you have not yet received your invitation to the other Royal event on Friday, why not come enjoy a true Briton instead! Admission is free and open to the public.
Date: 7 p.m. Friday, April 29
Place: Gates Hall, Denver Botanic Gardens
Thanks to Sarada Krishnan, the Rocky Mountain Chapter of the North American Rock Garden Society, the Colorado Cactus and Succulent Society, Denver Master Gardeners and the Garden Club of America for their sponsorship of Dr. Davis lecture.