It's so easy to swing by York Street for free parking, convenient walk-in shopping, and therapeutic daydreaming at the beautiful Shop at the Gardens. Admission to the Shop at the Gardens is free.
In addition to great cards to go with your gifts…there are bounties of not-so-ordinary gift ideas!
Gardener Mom
Gourmet tools and supplies, including bamboo gardening gloves that last longer and are sooooo soft to wear.
Floral printed memory foam kneeling cushions and gloves from England. 
Lots of little bronze garden sculptures to choose from…birds, little animals, even large size ants!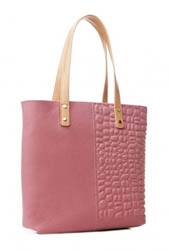 All the best How-To and coffee table books about nature and gardening.
Fashion Mom
Straw hats in dozens of styles for strolling Denver Botanic Gardens or primping in the garden.
Colorado's own Marucca small cross-body fashion bags for summer lunches and cool nights on the town.
Graf & Lantz exclusive felted totes and handbags for the exec and the world traveler.
Silk organza scarves in rainbow of colors and designs…value priced.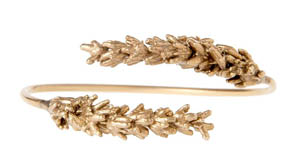 Jewelry Mom (brides and grads, too)
Michael Michaud classic fine bronze & pearl specialty necklaces, bracelets & earrings hand painted patinas using the actual plants of peas in the pod, blueberries, ginko, pussy willow and more.
Shar Dixon's delicate pressed flowers in silver or bronze, earrings and bracelets.
New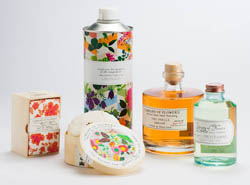 Mom
Sachet soaps, Library of Flowers bath and body crèmes, and soaps and perfumes.
Picture frames with nature inspirations.
Guatemalan striped hammocks when she needs a little break.
Kitchen Mom
Denver Botanic Gardens Guild-made herbs, salts, and vinegars made from plants at our Gardens!  Yum!
Books, books, books on garden-inspired recipes, hand tailored menus and cuisine.
Nature inspired dishes and serving pieces…recycled aluminums and plants used as molds pottery to name a few.
Grand Mom
Wax fragrance bowls with dried flower designs…fragrance without burning a candle!
Exquisite handmade notecards and cards with birds, flowers, and botanical themes.
Knick knacks of birds, flowers, and momentos.
All these things are also great birthday and holiday gifts…experience this shop for gift shopping all year long. Watch for Father's Day gifts ideas coming soon!

Dianne Denholm is new staff at the Shop at the Gardens with background at the Denver Art Museum Shop, and owning a fiber arts boutique in Cherry Creek North for many years. Her favorite thing about the Shop at the Gardens is the quality of products and the display creativity that rests the soul and inspires the imagination.