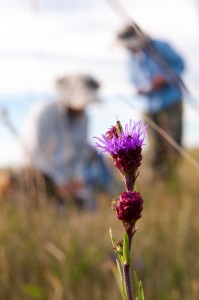 After the field season is completed, the vouchers of plants that the Research and Conservation Department collected are transformed into specimens for the Kathryn Kalmbach Herbarium. It is my job to maintain this digital collection so that the scientists at the Gardens have access to the wealth of information stored in these prepared plants.
How does this information become available for our partners in the scientific community? One way is through connecting our information with other herbaria through web portals. One such portal is the Southwest Environmental Information Network or SEINet.
As of January 29, 2012, our Colorado specimens collected in the wild are present for anyone to access on SEINet. Our collections combine with collections across the country within SEINet to help international researchers answer many kinds of important questions about our living world.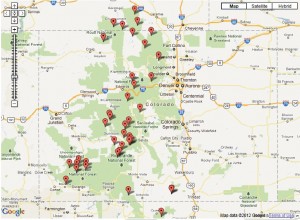 This portal is not limited to just the scientific community, but it is open to the general public who can create plant checklists for specific areas and even play games to learn plant names. I personally like the matching game. I would recommend a visit to SEINet to discover the hidden treasures that are stored here at the Gardens and maybe play a few games.