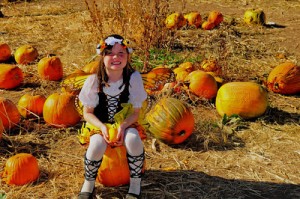 We need your help for the 23rd Annual Pumpkin Festival at Chatfield!
If you are planning on attending our Pumpking Festival, volunteering is a fun way to help the Gardens and enjoy the Pumpkin Festival. Volunteers receive free refreshments and lunch, plus a free pumpkin from our pumpkin patch!
Currently, we are looking for lots of Volunteer Cashiers. Volunteer Cashiers will process cash, check, and credit card transactions in two different areas: at the entrance and in the Pumpkin Patch.
Entrance Cashiers are needed to collect admission fees at the entrance gates to the festival. Pumpkin Patch Cashiers will take payments for pumpkins in our pumpkin patch.
Great customer services skill and prior cash handling experience is required.
Please sign up today for one of these very important positions!
To sign up for shifts visit:
https://2011pumpkinfestival.theregistrationsystem.com/

The Pumpkin Festival takes place at Denver Botanic Gardens at Chatfield on Saturday, October 8 and Sunday, October 9.  Morning and afternoon shifts are available each day.  Volunteer groups are welcome; please contact Karyn to reserve your space.
For questions or assistance with signing up for a shift, please contact Karyn Chaffin at 720-865-3565 or volcoord@botanicgardens.org.