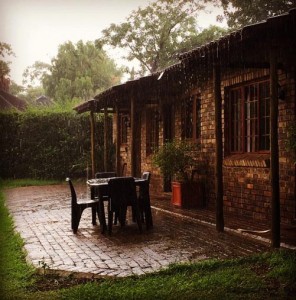 As a professional photographer you dream about the day when someone calls you and asks if your passport is up to date. The answer, of course, should always be YES! As the contract photographer for Denver Botanic Gardens for nearly fifteen years, I've been lucky enough to get that call twice.
In September of 2013, I accompanied Sarada Krishnan, director of horticulture, and Larry Vickerman, director of Denver Botanic Gardens at Chatfield, to Mongolia on an exciting outreach trip to record in photographs and video how Denver Botanic Gardens would be able to help the City of Ulaanbaatar with the diversity and sustainability of their parks, gardens and green-spaces. We were also privileged to visit the Denver Zoo research station at Ikh Nart Nature Preserve on the edge of the Gobi Desert. At the time I thought the trip would truly be a once-in-a-lifetime experience. In this case it is my great pleasure to be proven wrong.
Again I am on assignment, this time in South Africa for the Gardens. We're on a plant safari with Panayoti Kelaidis, the Gardens director of outreach and senior curator. We'll traverse the Drakensberg, visit the villages and high-mountain passes of Lesotho and view the wildlife of Kruger. All the while we'll be searching for native plants and enjoying the diverse cultures of South Africa.
Over the next few weeks I hope to blog again for the Gardens as well as post more detailed photography-related musings to my own blog www.dresselmartinblog.com.
I'll be posting to my own Instagram #sdmartin, and for a few days I'll be taking over Denver Botanic Gardens Instagram account #botanicgardens.
So please join me as we cross the veld in search of beauty and wonder in South Africa. Until then, Cheers!