The following was written by Nina Sisk, a member of this year's Plant Preview Party committee.
Perhaps nothing is as satisfying in gardening as planting containers and window boxes in the spring. Just select an interesting mix of plants stick them in the designated pot or window box and step back to admire your handiwork. Voila!  The hardest part of the task just might be selecting the right plants.  The Plant Sale Preview Party will have a fabulous array of choices for your containers, AND the horticultural experts to advise you on the perfect selections. To make sure you are inspired to shop, here is some visual inspiration: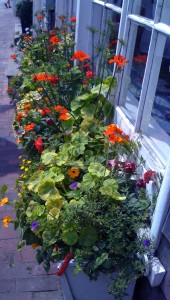 Example #1 (above). Go bright! A happy mix of hot colors works well in this window box.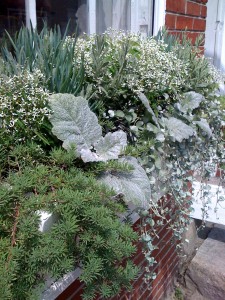 Example #2 (above).  Silver foliage and white flowers create an exquisite monochromatic design.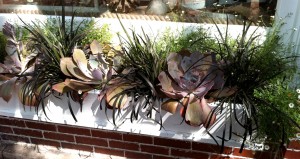 Example #3 (above). Think Texture. These succulents are all about interesting form.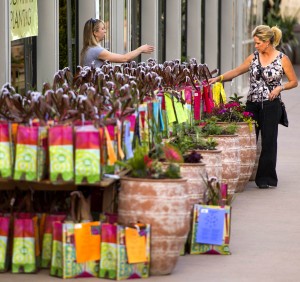 And finally, if you just can't decide, Spring Plant Sale will have some perfect companion plants bagged up and ready to go! Just grab one (or two or three…) and go. You'll have more time to enjoy the party!
See you at the Plant Sale Preview Party!
Thursday, May 9, 2013
4-7 p.m.
B.Y.O.W. (bring your own wagon!)
Advance tickets $35 available online.