As construction began on the Mordecai Children's Garden in winter of 2010, it was hard to imagine the future of the space. Few had the opportunity to see the construction and engineering that created the garden that we see today.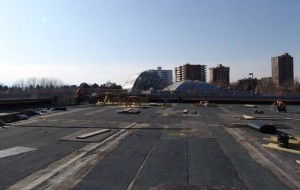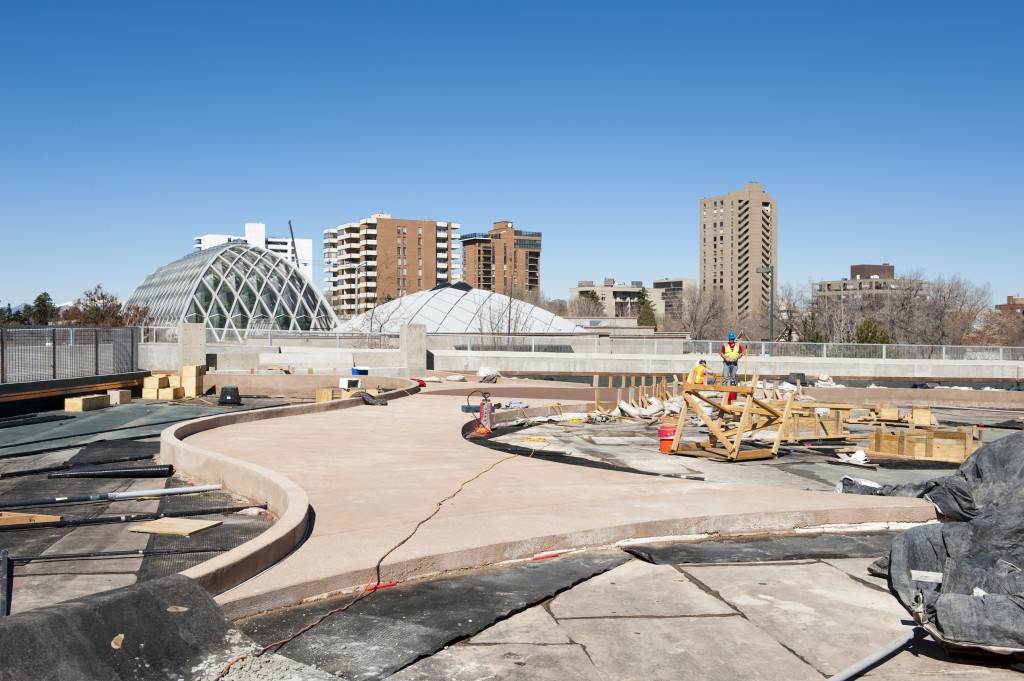 The parking structure became a foundation for what would become a one-acre green roof.  Layers were constructed to protect the space from weathering; the concrete paths began to take shape and the garden beds took form.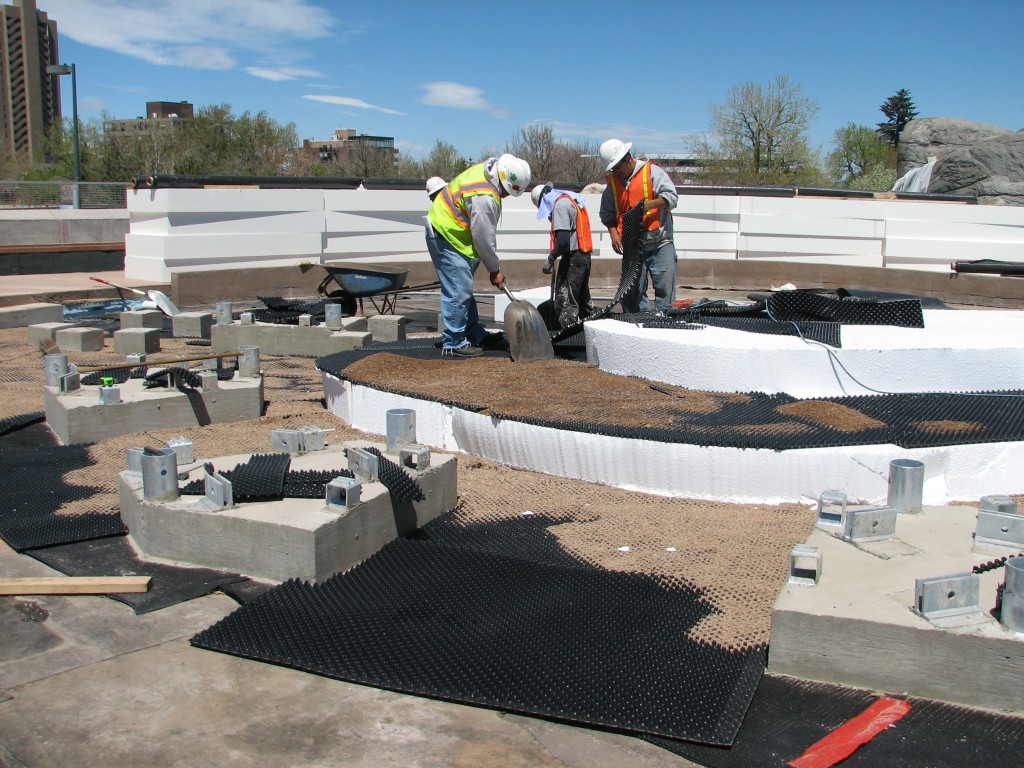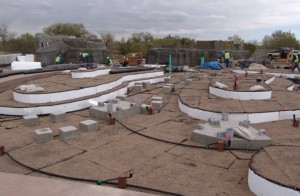 There are many significant layers to the green roof.  These include a roofing membrane and root barrier to protect the structure, an insulating layer that creates an air barrier, multiple layers to retain water and assist in drainage, a filter fabric, and finally the planting medium.  Creating multiple raised levels with a lightweight structure allows for topography changes that would otherwise surpass the weight capacity of the roof.  The beds were then filled with the lightweight planting medium to a maximum depth of two feet.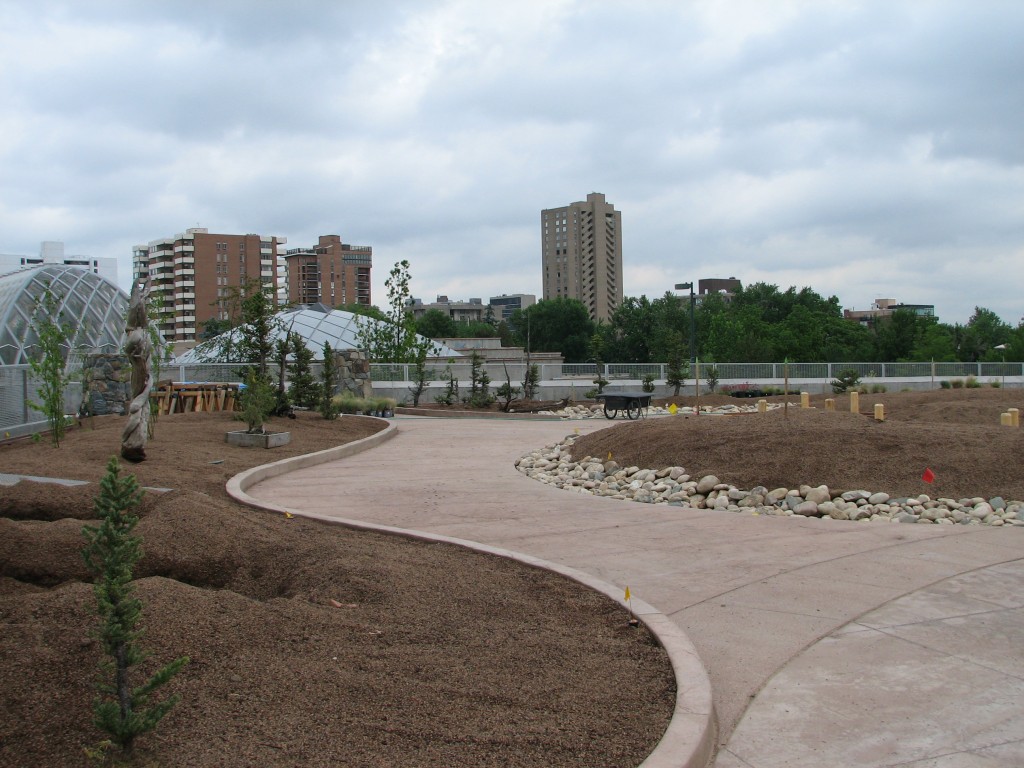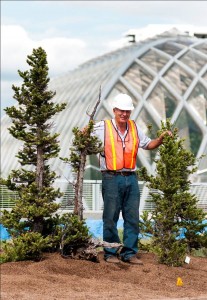 Construction continued through the spring, and by summer, planting began.  Native trees were collected by staff members with assistance from Jerry Morris, a noted western conifer specialist, and were the first plantings to be installed.  These helped create a natural and mature look on the alpine green roof.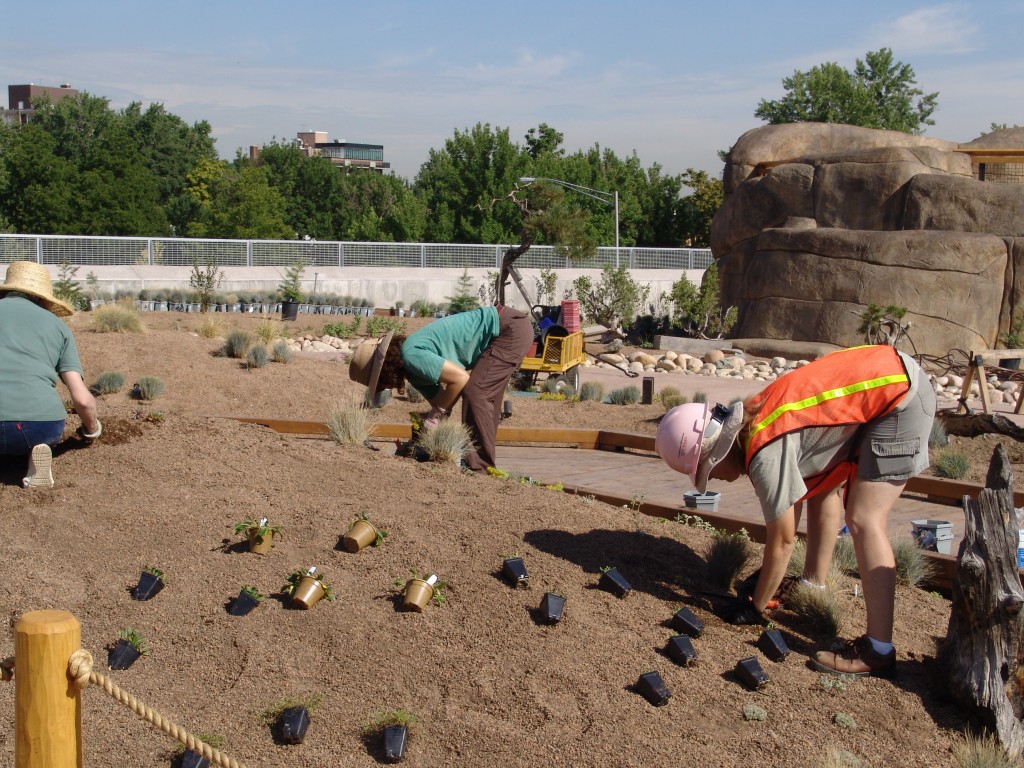 Countless volunteers, including staff from all departments, began filling the space with donated plantings and materials to prepare for the grand opening to the public August 1, 2010.