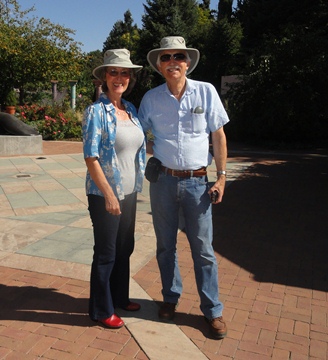 We shall get back to Adrian and Rosemary Bloom in a moment... But to digress...
About this time of year I'm ready to go just about anywhere. Not that the tans, browns, grays, silvers (and did I mention browns?) of Colorado winter don't have their subtle charms, but I think all of us are ready for a big dollop of GREEN! And what is greener than England?
Wouldn't it be awesome if you could escape on an incredible trip to England and spend time with the likes of the Blooms and visit great gardens? Denver Botanic Gardens has joined forces with the Blooms to sponsor just such a trip...click on that phrase and you can see the details on a chance to get to know the Blooms and visit Bressingham, their almost mythical Gardens, at the very height of spring.
It may only be four months away, but it is a world away from winter in the Rockies!