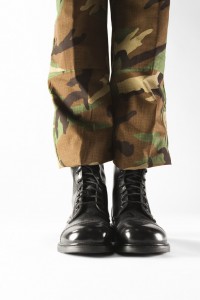 We're getting to the really itchy phase for gardeners.  Ever so close to spring.  Ever so close to getting our hands in the dirt again.
If you're as excited as the rest of us but are newbies to the gardening scene (or simply need a refresher), you'll be delighted to know that the Gardens is holding our second annual New Gardener Boot Camp very soon (March 2).  Come and learn everything you need to know to get a healthy start to this year's growing season.
Spend the whole day immersed in our best beginner's classes.  Each is carefully designed to equip you with all the tools you'll need to master that garden once and for all.   Classes are taught by experienced gardeners and will include:
Starting Your Garden from Seed
Soil Savvy
Beginning Vegetable Gardening
Annuals and Perennials for Color in the Garden
And such a deal!  These classes taken separately would cost well over $200 but join us for Boot Camp and you'll only pay $60.  And did we mention that Chipotle is sponsoring Boot Camp?  This means that your $60 not only gives you the promise of a lush, productive garden this year, but it also gives you a delicious Chipotle lunch.
This is the EASIEST boot camp you will ever attend.  And unlike those other inhumane boot camps, you only have to attend once and you get instant benefit with lifelong results.
But heck, if you WANT to do a push up in the Gardens that day, knock yourself out.
New Gardener Boot Camp takes place March 2 from 9 am until 4 pm.  To learn more about the day's event or to register, visit us online.