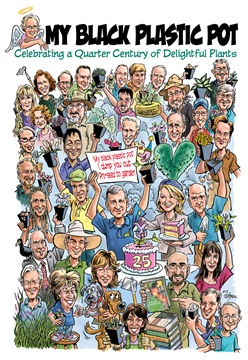 Tony Avent's Plant Delights:
Tony Avent is renowned not just for his catalog covers (the most controversial and amusing of their kind), but for the astonishing range of unusual plants he has introduced and sold from coast to coast. You can imagine how honored I was to be featured on this year's cover (along with a rogue's gallery of other gardeners, of course)...you might be able to pick me out in my old hat... Tony is speaking this coming Thursday night as part of this year's Bonfils Stanton series: you can bet that I will be near the front row: I have probably heard Tony speak a dozen times: no one packs more good information along with more beautiful pictures, interlarded with his amazing wit and edgy humor. Miss this talk at your own peril!
Plant Delights is celebrating their 25 anniversary this year...an amazing record of consistency and excellence. I read that he received an award from the Perennial Plant Society today. I doubt that there is another plantsman who has created more beautiful, amazing gardens or introduced more spectacular plants. He has also published "So you Want to Start a nursery"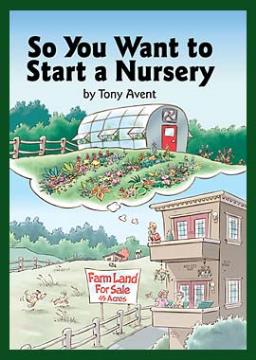 This talk will concentrate more on the nuts and bolts of how a plant gets from the wild into a catalogue and into your garden--a pretty compelling theme that. One thing I can assure you is that you will walk away grateful you showed up! I regard Tony as the greatest plantsman in America today.