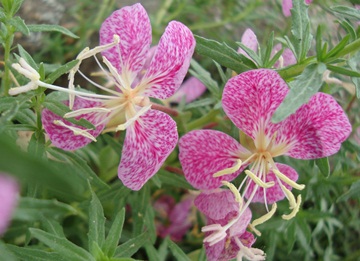 I pride myself in knowing my native plants: I remember a few years ago noticing this strangely speckled evening primrose in our Plains Garden. I was stumped: what was it?  Turns out, Dan Johnson had found and introduced it to the gardens--a plant rather widespread but not ubiquitous on our prairies. Dan had noticed, propagated and beautifully staged a native wildflower I knew nothing about. He has been exploring throughout the West (and beyond) for many years, and our gardens are infinitely richer for it!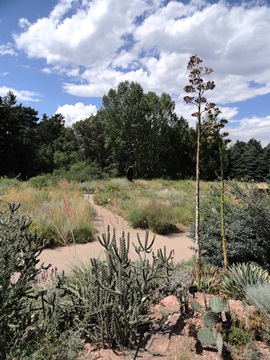 Dan deserves credit for raising the artistry and vastly increasing the collections for many gardens, although he is often associated primarily with native plants. He arrived in the late 1990's when staffing was insufficient to properly maintain the native gardens. Within a few years they became centerpieces of Denver Botanic Gardens. Most visiting botanists make a beeline for these gardens (they comprise our most significant collections). Dan has since designed all manner of gardens across the York Street site and beyond, many featuring exotic plants as well (after all, every plant is native somewhere!)...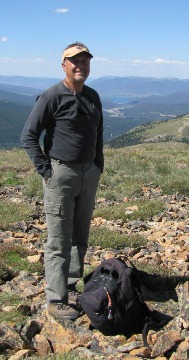 Here is Dan on top of Hoosier pass. He spends a good deal of his time driving around the West--often with a specific quest in mind. This past year he located bright blue forms of Ceanothus greggii in Utah not far from Colorado--I have a hunch one day not to far distant we may have blue ceanothus in our gardens thanks to Dan!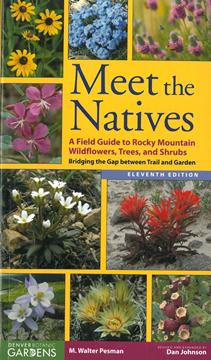 He recently updated the classic Meet the Natives, the most popular beginners guide to the wildflowers of Colorado. This has been through nearly a dozen revisions--and Dan thoroughly rewrote the text to reflect our experience with growing natives at the Gardens. And this edition is filled with gorgeous color pictures for the first time!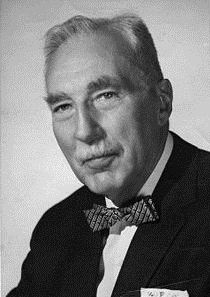 I think M. Walter Pesman would have been thrilled with Dan's redaction: do take a minute to read the Wikipedia article I have hyperlinked earlier this paragraph. Pesman was one of the instigators of Denver Botanic Gardens, and left the rights and royalties of this book as a bequest to DBG.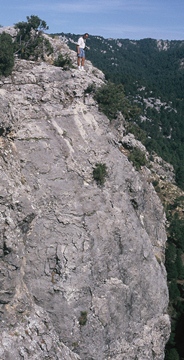 Dan follows in Pesman's capacious footsteps not only in inspiring a love of finding and identifying our wonderful wildflowers, but in using them artistically in horticulture as well.
This book is available in bookstores and Garden Centers throughout our region, but also at DBG's Gift Shop: what better gift to contemplate for friends this coming Holiday Season, and what a better treat for yourself: this is the sort of bedside reading I love (the plot of the book is such that you can snooze and can easily pick up the thread the next night!). This book is really a bargain: do drop by an pick up a copy (one for yourself...one for your botanist friend, and yes--get a few for those other friends too who want more natives in their gardens. You get the idea!)