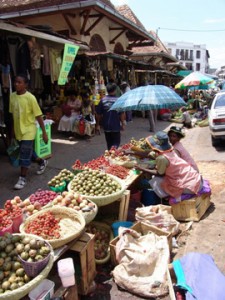 My much anticipated second trip to the island country of Madagascar has finally arrived. In Madagascar for my doctoral research, the exciting part is the exploration of the flora and fauna unique to this region. Madagascar is home to more than 10,000 species of plants, 80% of which are found nowhere else in the world.  
Nothing describes this uniqueness more than the observation made by Philibert Commerson (1727-1773), one of the earliest natural explorers of the country:
'May I announce to you that Madagascar is the naturalist's promised land? Nature seems to have retreated there into a private sanctuary, where she could work on different models from any she has used elsewhere. There you meet bizarre and marvelous forms at every step…'
Manahòana is hello in Malagasy, the language of the Malagasy people which has an Indonesian origin. The Malagasy culture has strong influences from Indonesian/Malaysian and African settlers. In addition to Malagasy, French is spoken in the highly populated capital city of Antananarivo (Tana).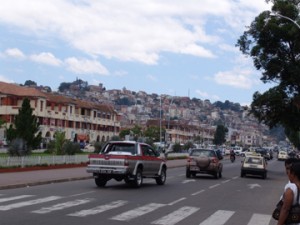 Walking though the streets of Tana today, I can't help but notice the cultural diversity of this city. The traffic is horrendous with street vendors peddling their wares to anyone that they can get their attention of. Mangoes are in season with a multitude of varieties on display. The hillsides are dotted purple with the Jacaranda in full bloom. Other flowering trees I recognize are the orange blooms of Erythrina and Spathodea campanulata.
I head off on field work tomorrow to the humid evergreen forest in the eastern part of the country. Staying in Ranomafana, I will be collecting leaf specimens of two different species of wild coffee (Coffea spp.) from the Coffee Research Station's field genebank run by FOFIFA (National Center of Applied Research and Rural Development) and from the nearby forests.