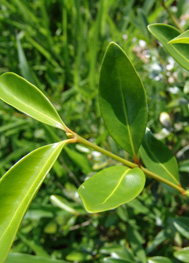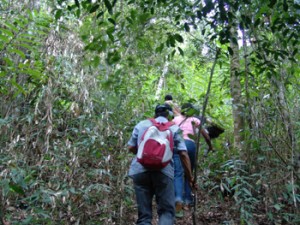 Coffee belonging to the genus Coffea has 103 described species, of which 58 are native to Madagascar. Of these 58 species, many of them are endangered and my research focus is on looking at the genetic diversity of four different species and making recommendations for conservation management. Though these wild coffee species are not cultivated for commercial purposes, it is crucial to conserve the genetic diversity within this genus, with many implications for future breeding.
Working in collaboration with the Royal Botanic Gardens, Kew and the National Center of Applied Research and Rural Development (FOFIFA), I have been fortunate to utilize FOFIFA's field genebank resources, where within their collections reside most of the Madagascan species. While at their Research Station last week, I was able to take samples from their collections for DNA extraction. Many of the plants at the genebank have been grafted on to a root stock and while there, one of their technicians demonstrated the process of grafting coffee.
The forest adjacent to the Coffee Research Station is the location of a wild population of C. vatovavyensis, one of my study species. Our expedition had to climb steep slopes into the humid forest to reach this population.
Another endangered species that I am looking at is C. commersoniana, which is native to the littoral ecosystems of southeast Madagascar. Today, I am heading off to Ft. Dauphin, located in the southeast to collect from C. commersoniana wild populations.