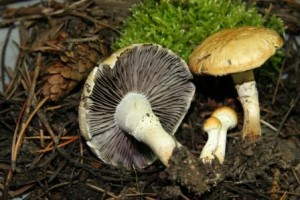 Hidden within the basement of the Denver Botanic Gardens exists a treasure of the fungal world.
This treasure is about to enter the age of digitization. The Sam Mitchel Herbarium of Fungi is one of the few actively studied and carefully maintained collections of Western Rocky Mountain Fungi. The information gathered from this collection has helped scientist discover new species, as well as provide a resource for the general public to explore the fascinating world of fungi.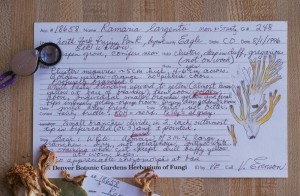 Through the hard work and dedication of Curators Vera Evenson and Dr. Melissa Islam along with funds from the National Science Federation, our important collection will partner with the New York Botanical Garden and 33 other institutions to create the first ever Macrofungi Collection Consortium. This Consortium has created a portal that will gather together all the data associated with each fungi collection to tell the story of the interconnection between fungi, plants, and people.
This ambitious project will expand beyond the realm of the professional. A large amount of fungal data is gathered by citizen scientists, who are passionate about nature and provide an important link between the general public and scientists.  Once this portal is complete it will be a place for the scientific community, collectors, and the general public to explore the mysterious world of fungi.