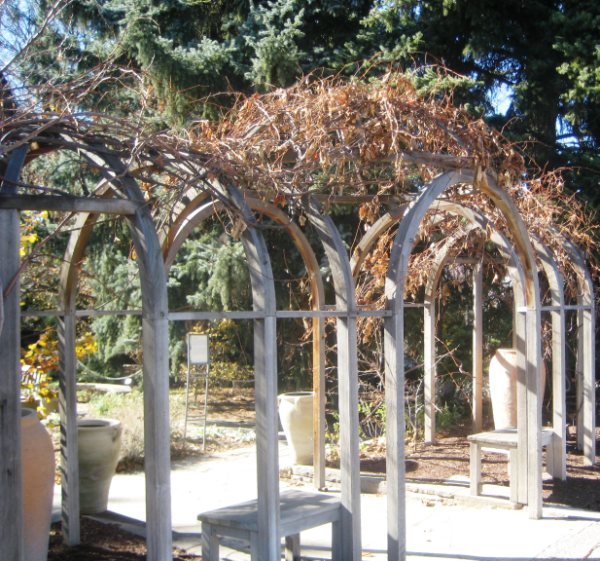 Ambassador Jan here! It feels so good to be back with you after a hiatus in October to clean up my own gardens and to get snowed in, LOL. I was at the Gardens last Saturday on an immaculate, crisp blue Colorado day. We had a lot of visitors on that day – so nice to see you!
What I notice most about the Gardens this time of year is the sculptural quality of it and also how I am able to get an "insiders look," if you will. Look closer and you will see how vines are trained – how wisteria melds itself into an iron arbor. How maiden grass is blonder than blonde. How trees are placed and how the infrastructure is designed. This is our magical time of year to peer into the workings of it all!
Are you a gardener or landscaper? Then you'll want to visit now so you can literally see THROUGH the trees. You get this sense of understanding how to layer a garden to make the most of it. You will reach this "aha" moment when that particular problem about 'how do I treat this area?' becomes crystal clear. All will be revealed.
And, as always, each day that you spend at the Gardens brings you closer to us, our Denver Botanic Gardens' family, so we truly look forward to seeing you soon. See you in the Gardens!