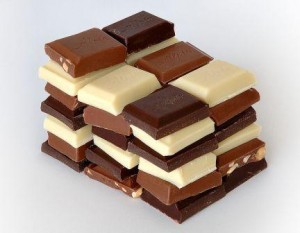 Have you ever wondered how to make your own chocolate or where it comes from?  Have your tot find out in Seedlings this week.  We will taste a variety of chocolates from various stages in the chocolate making process ending with  their very own chocolate creation to take home.  Kids love finding out that chocolate is horrible! 
The class will start by taking a look at Theobroma cacao, which is the tree that produces cacao pods (the cocoa bean known by many).  Right now the tree is decorated with an abundance of tiny cream colored flowers and pods of all colors and sizes.  This is the perfect time to view this spectacular specimen.  We will talk about the tiny flowers and how they are pollinated by a small fly called a midge and then head into the classroom to start eating chocolate!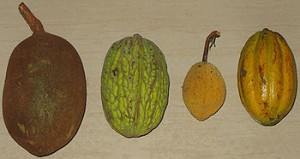 Kids will taste chocolate that has no cream or sugar added usually referred to as baking chocolate. This is the first time you will see your child spit out chocolate!  From there, the experience will only get sweeter and kids will finally find out what it is they really love about chocolate: cream and sugar!  So come ready to make your own chocolate, drink some chocolate and learn about theobroma, the "food of gods".