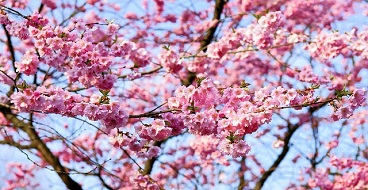 A big thank you to everyone who participated in the Helen Fowler Library's first haiku contest!
Congratulations to our first place winner, John Deaton of Redding, CA.
Clear cold mountain streams
Cascade to the restless sea
Dark clouds thundering
Second place goes to Linda Maich of Denver, CO.
Red stained hollyhocks
along black stone path hold gold
pollen and night rain
Our third place winner is Lesley LeFevre of Centennial, CO.
Moon-never so bright,
As the night before finals,
Wonder and awe struck
Come see these winning haikus and some of the other haiku submissions at the Helen Fowler Library's poetry corner. Submit your favorite nature-based poetry to library@botanicgardens.org for posting in our poetry corner.