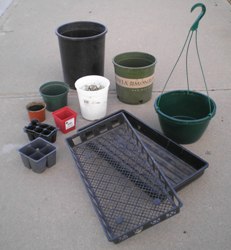 Your gardens are planted, the rain has your watering covered, but are the piles of plastic containers overflowing in your yard? You know that you want to recycle them, but how?
The Green Team of Denver Botanic Gardens will be sponsoring a drop off-site for your garden plastics on July 19 at the cutout along York Street from 9 a.m. - 7 p.m on our July 19th Free Day.
We will be accepting any container that annuals, perennials, trees or shrubs are grown in; empty 4- and 6-packs; empty hanging baskets; empty flats; and even plastic labels. Green Team volunteers will be on hand to help you sort and clean out your containers.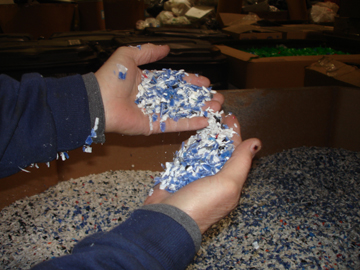 They will then be hauled away to a local Denver company that will grind them down and send them on to another Denver company that will repurpose the plastics into irrigation pipe and other landscape products.
This is for one day only, but if you miss this one, we will have information on other drop-off sites in the Denver area.
Hope to see you and your garden plastics on Free Day!