In many places, the changing of the leaves hearalds the beginning of autumn.  From my windows, I can see many colors, some quite brilliant in the sun. But most of the trees on my street are still green--not giving in to fall at all!  I am like them. Sure, its a bit nippy before sunrise, but I have not admitted that fall is really here. Autumn requires more sweaters than I have on now...
But there are three heralds that bring me back to reality. Each shows up at the Gardens in due course, and each time I notice or visit or assist. And when they are all active together, I finally succumb and admit to the changing of the seasons. This is the weekend that all three are pressing in.  If you have been alert to the season so far, you will also realize that this is the last weekend for each of the events I'll name.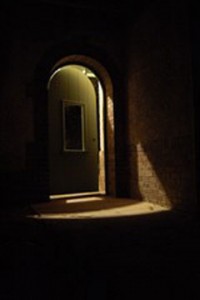 1) Ghosts in the Gardens is an after-hours look at the Gardens by people who have had to stay here after hours. Sometimes quite, quite late. Its no wonder someone got spooked when you realize the land was former cemetery, just like neighboring Cheesman Park. Some of the things that spooked them make great stories. Some make you appreciate the daylight... The result is a blended program featuring Denver's own checkered history, an after-hours tour of a public garden, and a compilation of ghost stories about a place that is very much in use. 
What I love about this program is that it exists at all. So many public gardens cringe at any imagined blemish that a whiff of of fear or uncertainity would be supressed.  Now very well recognized and admired, Denver Botanic Gardens is really confident in itself as a place of learning, culture, enchantment and science. It does not fear an occasional foray into the "what if's" and dark nights. Make sure to register in advance--some tours are already sold out, and this is the final weekend.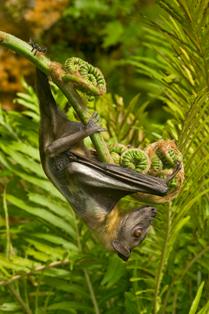 2) Bat Encounter: Live! says it all in the title. The ever-engaging Rob Mies, from the Organization for Bat Conservation,  shows bats and lets them be their batty selves. His desire to educate doesn't stop him from letting the bats hold the spotlight. And they do!
Now, fall is the best and the worst of times for any bat in public life. On the one hand, interest in bats is high: their nocturnal, flying lifestyle and their appropriation into Halloween advertising means that their personal appearance is in high demand. The downside is that everyone is all keyed up to screech and run and scream. This presentation doesn't let that happen. Its attractions are real live bats, at just enough of a distance to let everyone get comfortable, and then take a closer look at what is curious and surprising and fascinating and even cute about these creatures. Bring the family and enjoy. Register in advance to avoid disappointment. While the Gardens works hard to fit everyone in, its hard to tell young children that you're on the waiting list and can't enter yet.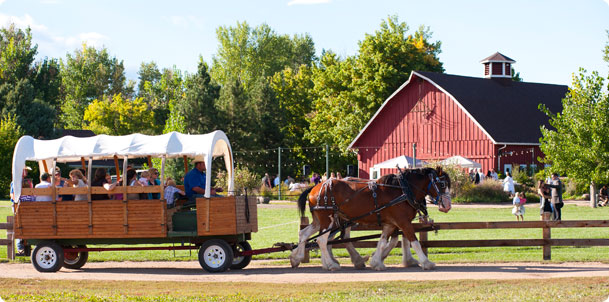 3) And the third of the trilogy is simple.  Its so obvious to anyone who follows the Gardens in autumn that it almost should go without saying: Chatfield. Denver Botanic Gardens at Chatfield is known for its Corn Maze, its Pumpkin Festival and even its Field of the Undead haunted trail are all signatures of the season. Well, in my denial, Pumpkin Festival is long gone, and even Corn Maze and Field of the Undead ends this weekend.  Its likely to be busy, very busy, and just as much fun as you imagine.
But my citation of all these autumn events is not meant to say thats all there is to see. Even if you miss this weekend, go to Denver Botanic Gardens at Chatfield. I don't know how many people I know who moan that Chatfield is too far away. (Mind you, they love going to the mountains for long weekends.) Its not too far away if you're prepared for the trip. If the seasonal events are not your thing, go for a walk. A picnic. A sneak-away-from-work hour or two. Follow the paths that head downstream. Look at the landscape that, elewhere, is hidden by our homes and streets and yards and gardens. Its hidden, but it still influences what we happens and what we need to do. See whats still green, and whats not. 
I confess that it took my visit to Chatfield to really make me realize that autumn was here. It made me believe in a way that imported cobwebs and tombstone yard-ornaments have not. As busy a place as it is, Denver Botanic Gardens at Chatfield evokes a different, less-divided relationship to the land than our hectic urban streets.  Just take the time to enjoy it.
So it really is autumn. Now...  I wonder what I can find for a costume?