As the warming spring air invites us out, Denver Botanic Gardens would like to invite all dog lovers to join in the second annual Botanic Bow Wow, taking place on Saturday, May 21 from 8 a.m. - noon.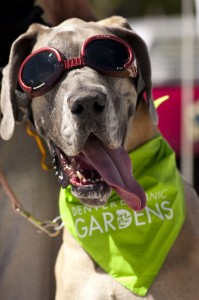 This is the event geared towards man's best friend, and will have contests throughout the day, culminating in the crowning of this years Botanic Bow Wow. Dress your dog to the nines and enter the contest for best look-a-like or practice up on your finest trick to show off to all. The Gardens has recruited some of the best local shops, bakeries, veterinary hospitals and trainers in town to share treats, offer tips and for your pets! New this year: a breakfast for the first 200 parents and pooches from 8-9 a.m. So come one, come all, and enjoy this weekend morning with your whole family.
Later this spring, on Friday, June 10th from 5:30-9:30 p.m., Denver Botanic Gardens will be hosting its third annual Garden Grapes and Hops party. This event spotlights all the amazing local talent in food, breweries (such as New Belgium, Great Divide Brewing Co and Left Hand) and wineries. In fact, this year's event has expanded the number of participating breweries and wineries, and has even expanded to a local distillery (Peacemaker Whiskey) and a hard cider company (Colorado Cider Company). The food and drink will be accompanied by music, performed live by local Colorado artists, filling the summer air.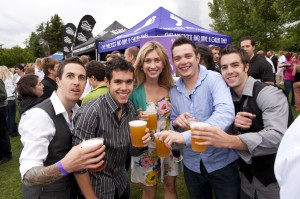 Garden Grapes and Hops is 21 and over, so leave the kids at home this time. Guests are encouraged to take public transportation, but are welcome to drive down. We will be providing Hummer Limo shuttle service from Calvary Temple (Alameda & University) - so start the party early and end it safe. Tickets available at Gardens website.
*This post written by Shelby Mulverhill, special events intern extraordinaire.