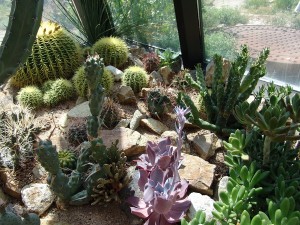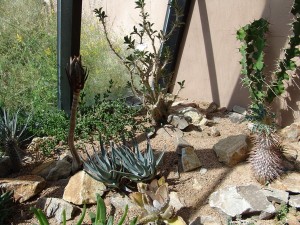 Located at the west corner of the Rock Alpine Garden, the Cactus & Succulent House at one time served as an Alpine House. The challenges of maintaining appropriate environmental conditions for alpine plants led to the conversion of this indoor display house as an exhibit for our non-hardy cacti and succulents in 2004. Consisting of over 1,200 taxa, our cactus and succulent collection, which includes hardy, marginal and non-hardy species, is one of our seven major collections.
The non-hardy cactus & succulent collection consists of plants belonging to 20 families with about 600 species. The display in the Cactus and Succulent House separates the Old World and New World plants with the Old World plants displayed in the western half and the New World species displayed in the eastern half of the house. A few species are currently in bud stage, with blooms anticipated in the next few weeks.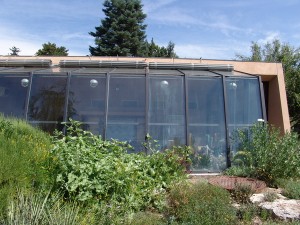 Managed by Senior Horticulturist Dominique Bayne, a back up collection is maintained in our greenhouses. With our upcoming greenhouse complex construction, some of our back-up collections are stored at offsite facilities. With a need for additional space, we will be utilizing the Cactus & Succulent House as fall & winter growing space for some of these back-up collections. To accommodate this, we will be closing the Cactus & Succulent House later this summer until next spring. Before we close this display, please make sure to visit this interesting and amazing collection of cacti and succulents.