I am excited to announce the first Fall Bulb Pre-Order Sale at Denver Botanic Gardens!
The Fall Bulb Pre-Order Sale is a collection of spring flowering bulbs that Denver Botanic Gardens horticulturists felt are the best--the bulbs that we thought should be given a gold star.
The idea behind the Fall Bulb Pre-Order sale is to offer top-notch bulbs to our members and avid gardeners. For example, we know a lot of you enjoy the the tall ornamental onions (Allium) that take over Water-Smart Garden. It feels like a lot of gardeners miss out on buying this fantastic bulb because it is sold in the fall.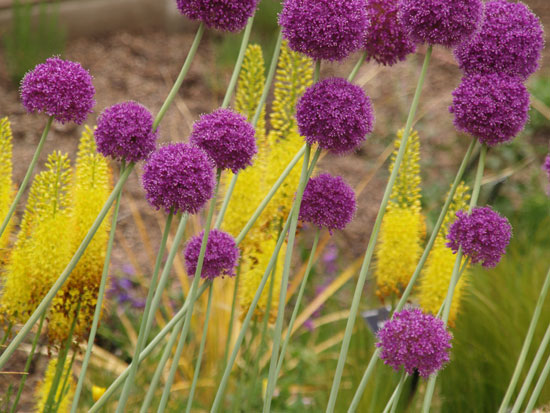 With the Fall Bulb Pre-Order sale, it makes bulb designing easier (since your spring garden is currently blooming when you order) and eliminates searching for that perfect bulb when you get busy in the fall.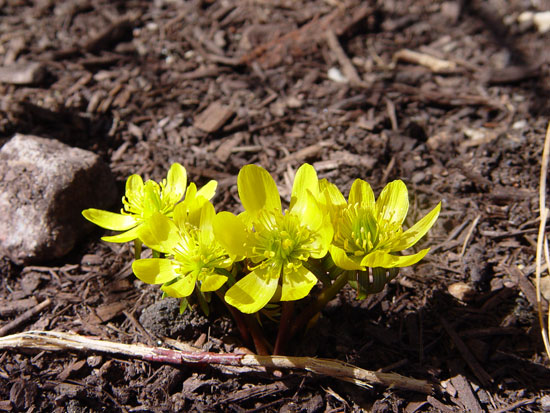 Check out the Eranthis hyemalis (cilicica group) that is currently blooming!
It is one of the first bulbs to bloom at Denver Botanic Gardens. It is considered poisonous, so deer and squirrels stay clear of this beauty. It likes organic rich soil, moist conditions, and can tolerate shade. Therefore, it is a perfect candidate for under-tree plantings or near the house. It is a great naturalizer, easy to plant in the fall, and the foliage is quite unique, like little green umbrellas.
Three great ways to buy these and many other bulbs!
Pre-order right now! To see where each bulb will be blooming in the Gardens, click its image in the 'see bulb selection' PDF.
Order at Denver Botanic Gardens, located at the Shop at the Gardens gift shop, or order with one of our horticulturists at the Spring Plant Sale on May 11 and 12.
Go to our Fall Plant & Bulb Sale on Friday, Sept 21 and Saturday, Sept 22.