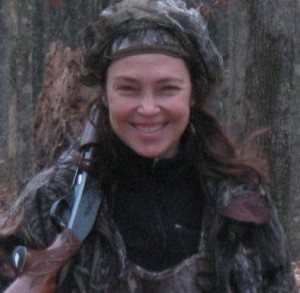 This year, the Bonfils-Stanton Series has enjoyed a great deal of success by drawing a large audience.  And its terrific to see some of that success go to a Colorado author whose work appears in the Denver Post and the New York Times.  This Thursday, July 29, Eugenia Bone speaks on The Kitchen Ecosystem at Denver Botanic Gardens at 7:00 p.m.   
It is easy to think of a kitchen garden as an ecosystem, pulsing with life in the soil and air. As the rain and sun sweep the landscape, the plants enrich their vegetable bodies, balancing their instinct for growth with the realities of their surroundings.  One can also conceive of meals growing naturally from the available food in the landscape of a home kitchen.  Each dish has its own life-cycle from harvest through preparation and consumption, and a kitchen ecosystem has many dishes in many different stages. 
In Eugenia Bone's kitchen ecosystem, a bumper summer crop goes simultaneously to multiple locations: current meals, preserves, soup stock, and the freezer.  As a bachelor student, the little "cooking" I did skipped across preparation as necessary drudgery.  Now, with a greater investment in my meals, the idea of lengthening "preparation" to include "preservation" sounds like a treat.  I'm lucky to be here at a time in my life when I can absorb the knowledge. And Eugenia is well-qualified to advise us on preservation and preparation ideas of all sorts: her most recent book is Well-Preserved: Recipes and Techniques for Putting Up Small Batches of Seasonal Foods (2009).  The format gives me hope that whatever food I preserve, I'll have a recipe in which to use it. 
In addition, her earlier (2004) At Mesa's Edge: Cooking and Ranching in Colorado's North Fork Valley was nominated for a Colorado Book Award.  I have to admit that I have read just her blog-writing so far,  The Denver Post blog in particular.  I will repeat the opening line of her latest post there: "Years ago a rancher friend of mine said, 'There's only one reason why people in Delta county lock their cars, and that's so their neighbor's can't put zucchini in 'em.'"  Better to cope by making one of her suggested recipes--and the neighbors would be delighted to share then!  The New York Times' Diner's Journal blog also contains some well-chosen answers to reader questions about pickling and preserving. 
Do register in advance: both volunteer-led tours are sold out.  However, there is room for the 7:00 p.m. lecture and the 6:00 p.m. social hour and tasting, hosted by Slow Food Denver.