A prolonged warm spell created an opportunity that an alert Operations Team was quick to exploit--completing minor pool repairs and sweeping our larger pools squeaky clean.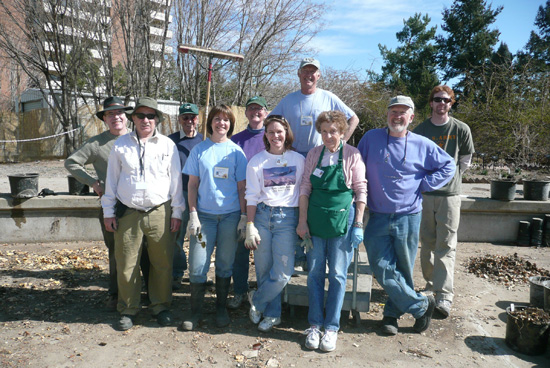 Four Community Service workers did a splendid job in removing the mulch from the waterlilies in the upper pool. Following suit was the ever-loyal Colorado Water Gardening Society (CWGS). The energetic volunteers came in for two Sundays cleaning the waterlilies in the Monet Pool and setting them in place.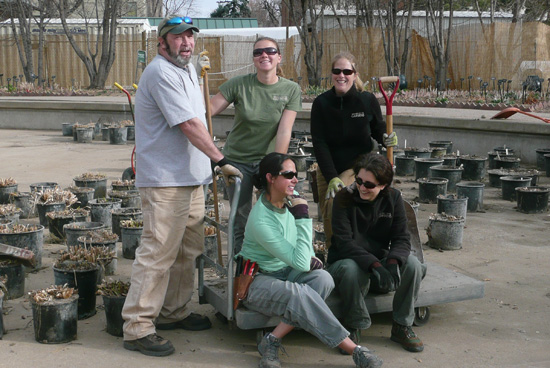 Following suit was the talented and committed Denver Botanic Gardens' Horticulture staff which (with a touch of flare) quickly and efficiently had the south end of the pool spic-and-span.
On the afternoon of Tuesday, March 17, 2009, water flowed into the Gardens' pools, nearly four weeks ahead of schedule. Visitors can now walk our storied gardens enjoying the dramatic deep reflections and soothing sounds of our classical waterways.