A few things to see at the Gardens this week...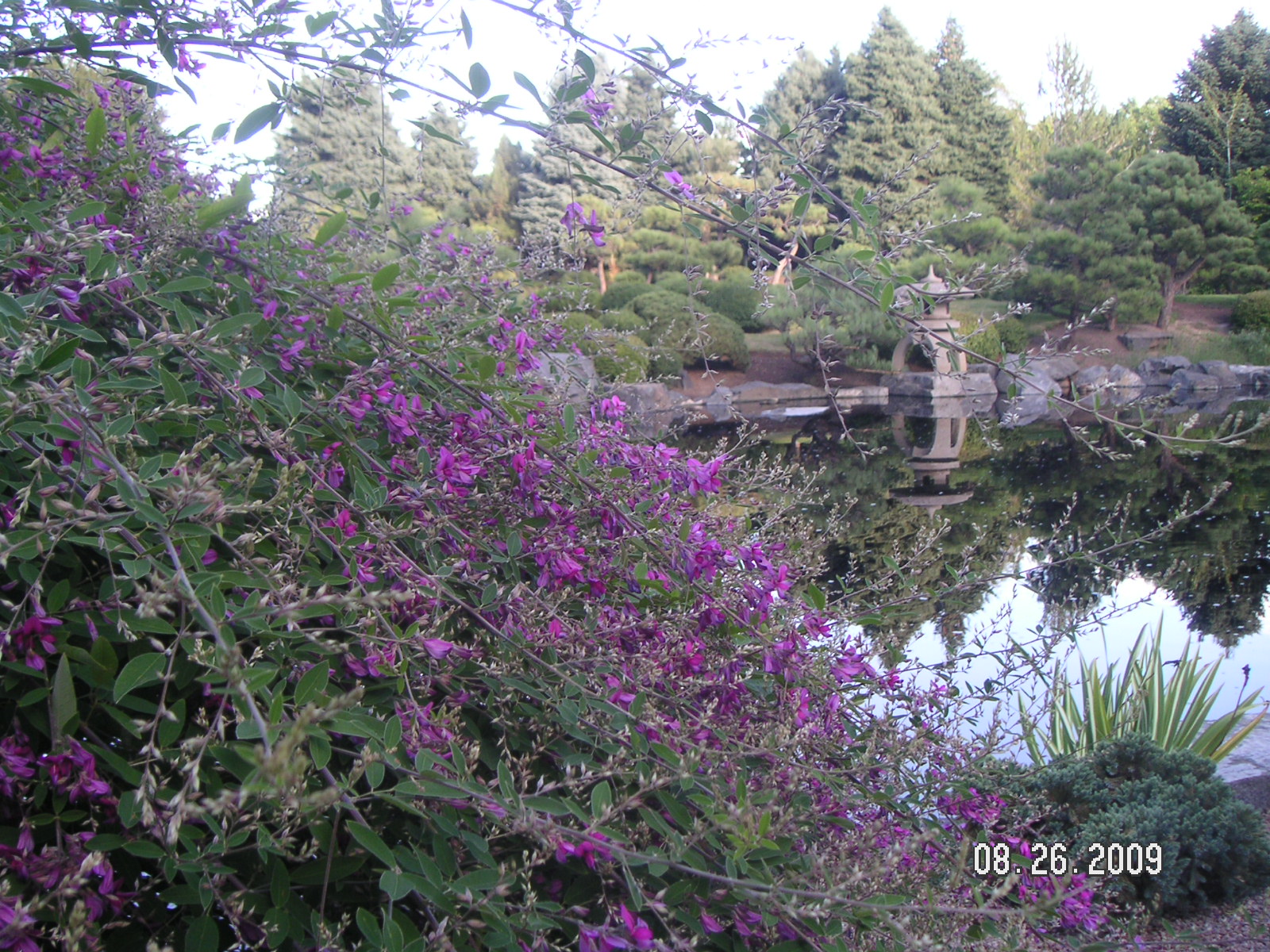 The Gardens are blooming their little heads off at the moment. Here are a few flowers to know: Obedient Plant presents tall-standing patches of blooms—see it at Birds and Bees Walk and in the O'Fallon Perennial Walk, among other places. Bush Clover (Lespedeza) (above) is a cascading shrub covered with deep pink flowers most of the summer. Find it in the Japanese Garden. In the Plains Garden don't miss the star-shaped, creamy white blooms of Mentzelia decapetala (below), which open towards evening.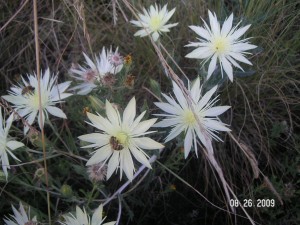 Blue is the color: Plumbago boasts brilliant blue flowers and, in the fall, foliage in reds and purples. There's a big patchby the Waring House gate, but once you know it, you'll see it everywhere. Check out the interestingly named Lobelia syphilitica (evidently used to treat said malady), a blue plant growing along the stream in the Rock Alpine Garden, and near the pond in the Laura Smith Porter Plains Garden. Take a look at the Hardy Geranium bordering the walkway outside of the Herb Garden. Unlike many geranium cultivars, this one blooms non-stop all summer long.
People are asking: Ruby Moon Hyacinth Bean (above) is a purple-flowered, purple-podded climber in view on the trellis at the All-America Selections garden. Dahlia 'Bishop's Children' (sure to be a story in there somewhere…) is drawing attention in the fountain beds. The ever-intriguing Castor Bean Plant can be spotted in the Victorian Secret Garden. And speaking of Victorian, don't miss the giant Victoria waterlily pads in the pond with the water towers.
Gardens to spend time in: Be sure to admire the vegetables in Le Potager garden, the fountain beds, and the All-America Selections garden.