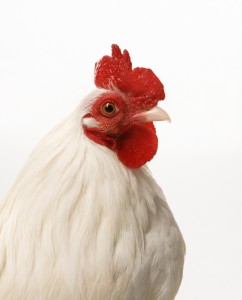 Cock-a-doodle-doo! Wake up and join Denver Botanic Gardens and Denver Urban Homesteading for the first ever Chicken Coop Tour of Denver this Saturday, Oct. 2. More people are raising their own chickens; here is an opportunity for people to see how it's done firsthand.
The owners of fifteen chicken coops – in Denver, Edgewater, Englewood, Golden, Lakewood, and Wheat Ridge – will open the doors to their chicken shacks to provide guests an opportunity to see . . .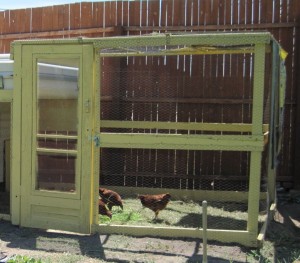 what backyard farming is all about. These friends of fowl will be available to explain how raising chickens not only provides fresh eggs, but also keeps gardens strong. Additionally, these experts will share their "egg-speriences" with chicken care, and answer questions on compliance with city ordinances, coop design and more.
From the hustling buzz of the city to the quiet hum of a country tractor, the Chicken Coop Tour of Denver embraces Colorado's ranching roots by providing a glimpse into the life of the modern farmer in a variety of settings all throughout the metro area.
The tours are completely self-guided. Participants in the poultry plunge are encouraged to peck around whatever locations they see fit. The coops open at 11 a.m. on Oct. 2 and will remain open until 4 p.m.
Cost: Tickets are sold in group rates, $20 for a group of four people. There are a limited number of tickets available.
To register or for more information, visit our Chicken Coop Tour registration page.
Blog entry written by Will Jones, PR Manager at the Gardens