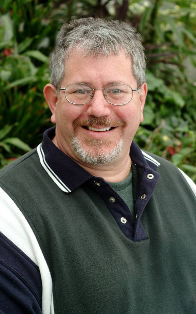 Wednesday night at 7:00 PM -- Container Crazy
I've been hearing about Terra Nova Nurseries ever since I brought a grown-up's interest to public gardens.  In particular, I remember installing coral bells (Heuchera) and foam flower (Tiarella) in a naturalized orchard in the midwest.  The project lead told me the plants were all from Terra Nova Nurseries,  paused, then continued "also known as I-need-another-Heuchera nurseries."  He grinned, and started to explain just how many recent introductions could be traced to Terra Nova.  It was a much fuller orchard by the time he had finished.
Whichever part of the country you're from, there are nurseries that stand out through their force of personality.  Plant Delights nursery is one in North Carolina, Brent & Becky's bulbs another out East.  And if you dig a little you discover that what makes them distinct--in part--is the person driving it.  Tony Avent's delight in perennials and Brent and Becky Heath's passion for bulbs have taken them far. 
Most of the conversations I've had about Terra Nova include a mention of Dan Heims as a motive force.  He, like many others in the trade, wears many hats well: a speaker, radio host, writer, photographer, businessperson and industry leader.  But Dan's particular genius has been in hybridization.  The work of Terra Nova Nurseries, of Dan and his partners, has undoubtedly changed gardens around the country.  My view might well be skewed by that orchard conversation long ago, but I doubt the hybrid genus ×Heucherella would be very widely known without their enthusiasm.  Terra Nova Nurseries counts 354 plant patents among its achievements, and certainly hundreds of introductions.  When Panayoti Kelaidis called Dan "surely America's greatest living hybridizer," you get a measure of the esteem with which other professionals recognize him.
So Dan Heims is in Denver, this Wednesday night, speaking at Denver Botanic Gardens in Mitchell Hall.  His topic is Container Crazy, giving us a chance to see brilliant pictures of marvelous plants, hear his knowedge and insight and even put some of his ideas into practice, in our own gardens, yards, balconies and porches.  Containers are a terrific way for us to experiment with the uncommon plants that hybridizers, explorers and collectors offer us.  I expect that whatever delights Dan Heims chooses to share, I will be transported beyond this week's snowy weather to a plant paradise.