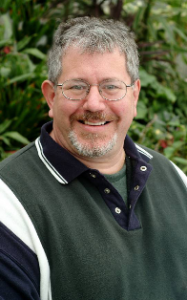 Have you noticed how container plantings seem to be popping up everywhere, more wonderful  and strange every year? Few people are contributing more to the phenomenon (and doing so more creatively) than Dan Heims, president of Terra Nova, unquestionably America's most dynamic new plant development company. Dan is credited with practically single-handedly raising Heuchera to the high place it occupies in gardens today, but he has done as much with a dozen other groups.  I know few people who combine so many skills: hybridizer extraordinaire, designer, marketer and businessman supreme, his travels around the world make me feel like a bump on the log. Once you meet Dan, you realize he is above all a kind, thoughtful and supremely fun and intelligent being.
One of the chief "bennies" of being at a botanic garden is how great horticulturists hover around us like pollinators around flowers. Dan is surely America's greatest living hybridizer. He will speak on Wednesday, February 10 to give us an in depth look at what's new with containers, and creative ways to put them together, maintain them and bring them to an altogether higher level of interest and perfection.
I have heard Dan many times: each lecture is utterly new and different, and always he delivers the goods. I can't think of a better way of starting a new season than by clicking here and joining me the second Wednesday of February to hear his Highness, high priest of Chlorophyll, Dan Heims!