There are two concerts this weekend, and you can still get tickets to both of them! One is at Chatfield and one is at York Street. Be sure to read these bios compiled by Gardens' member Rick Hum before you go to the concerts.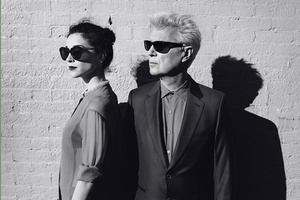 David Byrne & St. Vincent
Saturday, July 13, 2013
Doors: 5 p.m. / Show: 7 p.m.
Denver Botanic Gardens at Chatfield
Tickets still available!
In the fall of 2009 David Byrne and Annie Clark (who performs under the name St. Vincent) were approached by Housing Works to write and perform a night of new music for charity. They decided to center the music around a brass band. Their work became very collaborative; electronically exchanging ideas, melodies, lyrics and eventually in sessions with the brass. Three years later they released Love this Giant. At the time of the release they had only performed one song at a St. Vincent concert at Jazz at the Lincoln Center. They began a tour of the music from the album last fall.
Byrne has said working with the brass–centric sound meant he had to re-think his lyric approach. Brass has many associations--marching bands, Italian banda, New Orleans bands (think Dirty Dozen Brass Band), classical chorales, R & B, and funk. Kelly Pratt (Bright Moments) will be leading the brass group and they are adding drums and keyboards for the tour. In addition to the music from the album they will play other recognizable songs.
David Byrne was a founding member and principal songwriter for the Talking Heads from 1975 to 1991. He was born May 14, 1952 in Dumbarton, Scotland. His family moved to Ontario then to Arbutus, Maryland when he was 8 or 9 years old. He started a duo while still in high school. After a few attempts at college he dropped out and formed a band called the Artistics with Chris Frantz. They moved to NYC with Frantz's girlfriend Tina Weymouth. Tina learned the bass since they couldn't find a bass player and this was the start of the Talking Heads.
Byrne last played at Denver Botanic Gardens in 2004. Many think this was one of the top ten concerts of all time. He is known as a peripatetic concert-goer in NYC, often riding his bicycle to the shows. He thinks he first caught St. Vincent at a show in 2008. Her recollection is hearing Byrne was in the club, but never saw him. Byrne asked Clark to sing on his Here Lies Love album, written with Fat Boy Slim.
Annie Erin Clark (born September 28, 1982 in Tulsa, Oklahoma), better known by her stage name St. Vincent, is an American singer-songwriter and multi-instrumentalist. She began her music career as a member of The Polyphonic Spree and was also part of Sufjan Stevens' touring band before forming her own band in 2006.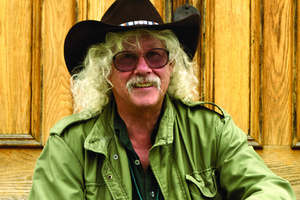 Arlo Guthrie with The Trishas
Sunday, July 14, 2013
Doors: 6 p.m. /  Show: 7 p.m.
York Street
Tickets still available!
Arlo Davy Guthrie was born on July 10, 1947 in Brooklyn. He is the son of folk singer and songwriter Woody Guthrie and Marjorie Mazia Guthrie. His mother was a professional dancer with the Martha Graham Company and the founder of the Committee to Combat Huntington's disease, the disease that took Woody's life in 1967.
As a singer, songwriter and political activist, Arlo carries on the legacy of his legendary father. He was awarded the Peace of Abbey Courage of Conscience award in 1992. His most famous song is Alice's Restaurant. The song is inspired by Alice Brock who had been a librarian at his boarding school before opening her restaurant. The song is based on a true incident when Guthrie was rejected for military service because of an arrest record for littering and creating a public nuisance on Thanksgiving 1965.
Arlo was married for 43 years to Jackie Guthrie. They met in 1968 when Jackie was working as a cashier at the Troubadour in Hollywood. The bought "The Farm," a 250 acre property in Washington, Massachusetts the next year. They lived on The Farm until her sudden death in October 2012. They have four children, all involved in music. Jackie had one other daughter with David Crosby.
The Trishas' first album, High, Wide and Handsome with the first track Mother of Invention (the Zappa nod is intentional) is a hint at the four members' capacity for resourcefulness and their entry into motherhood. Jamie Wilson, Liz Foster, Kelley Mickwee and Savannah Welch first shared the stage in Steamboat in January 2009 to perform a couple of songs as part of a tribute to Savannah's father, Kevin Welch. They didn't have a name and The Trishas came from the Trisha Yearwood hit they were covering which was written by Kevin Welch. Since that start they have been well received in Nashville and toured with the Nitty Gritty Dirt Band and others.