There are two concerts at York Street next week, and you can still get tickets to one of them! Be sure to read these bios compiled by Gardens' member Rick Hum before you go to the concerts.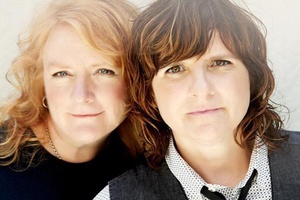 Indigo Girls and von Grey
Sunday August 4, 2013
York Street
Doors: 6 p.m. / Show: 7 p.m.
SOLD OUT!
The Indigo Girls are lead by the duo of Amy Ray and Emily Saliers. They met in elementary school and began performing together as high school students in Decatur, Georgia. The name Indigo Girls came when they were both students at Emory University. Saliers stated in a March 2007 NPR interview, "We needed a name and we went through the dictionary looking for words that struck us and indigo was one."
They released their first full length album in 1987. In the production of the album they obtained the services of Russell Carter--he remains their manager to this day. In 1990 they were awarded a Grammy for Best Contemporary Folk Album. They were also nominated for Best New Artist that year. They have subsequently been nominated on six other occasions, but surprisingly have not won another Grammy. They have published 18 albums over the last 25 years.
Both Amy Ray and Emily Saliers are song writers, but they generally do not collaborate on a song until they work out arrangements together. They have both toured separately from the Indigo Girls. The current touring band is probably composed of:
   - Julie Wolf on keyboards
   - Benjamin Ryan Williams on bass
   - Matt Chamberlain and/or Jaron Pearlman on drums
Both Ray and Saliers have long identified themselves as lesbians. They have never been a couple. Because of their engagements for LGBT rights they are regarded as icons of the movement. They have also supported many other causes including the environment, rights of Native Americans, Greenpeace and many others. Frequently their activism is presented in their songs.
The Indigo Girls have been a very popular act at the Gardens. They have previously performed on July 13, 2001, July 28 and 29, 2004 and June 18, 2008. Their shows are always well attended and they enjoy hearing the audience sing their lyrics for them.
von Grey – is an alternative folk band from Atlanta, Georgia (as are many talented young bands who get to tour with the Indigo Girls). The band is composed of four sisters; Kathryn (18), Annika (16), Fiona (15) and Petra (12) von Grey. They sound like they were born to play together – and, in fact, they were. The four sisters have been playing music nearly their entire lives. Classically trained from an early age, they have built on that foundation by performing upwards of 200 shows in the past two years.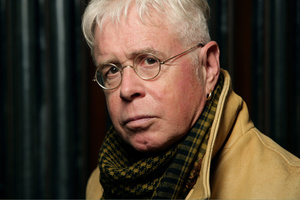 Bruce Cockburn and Suzanne Vega
Tuesday, August 6, 2013
York Street
Doors: 6 p.m. / Show: 7 p.m.
Tickets still available!
Bruce Cockburn was born May 27, 1945 in Ottawa, Ontario. He spent his early years on a farm outside of Pembroke, Ontario. His first guitar was one he found in his grandmother's attic in 1959. He attended the Berklee School of Music in Boston in the mid-1960s. In 1966 he joined an Ottawa band called the Children. He was a member of a number of other bands over the next year or two. His first solo appearance was in 1967. His first album was released in 1970. While he was popular in Canada for many years, he had little following in the U.S. until 1979 with the release of Dancing in the Dragon's Jaws.
Cockburn has always been a restless spirit. Over the course of four decades he has traveled the corners of the earth because of his humanitarian concerns. This has taken him to troubled spots, which led to many of his songs. One of his more recent trips was to Afghanistan where his brother was serving with Canadian forces. This resulted in the song "Each One Lost" about two young Canadians killed while he was there. He has released 36 albums in the last 41 years. He last performed at the Gardens on August 18, 2006.
Suzanne Nadine Vega was born on July 11, 1959 in Santa Monica, California. Her parents divorced shortly after her birth. Her step-father is Edgardo Vega Yunque. He is a writer and teacher from Puerto Rico. When Suzanne was two and a half her family moved to Spanish Harlem in NYC. At the age of nine she began to write poetry and by the age of 14 she wrote her first song. While she was a student at Barnard College she performed at small venues in Greenwich Village. After attending a Lou Reed concert she began to find her artistic voice.
Suzanne Vega is known as the Mother of the MP3, because Karlheinz Brandenburg, the founder of the technology, thought her voice was the perfect template for his work.
Vega and her husband Mitchell Froom had a daughter, Ruby Froom in 1994. Ruby has recently sung with her mother on a couple of occasions. Vega married Paul Mills in 2006. Suzanne Vega last performed at the Gardens on August 3, 2005 with Marc Cohn.