We have a concert at York Street tonight, and tickets are still available! Be sure to read this bio compiled by Gardens' member Rick Hum and his wife Sue Ann Hum (who were recently married at the Gardens before the Bruce Hornsby concert--they danced their first dance as a married couple at that concert!) before you go to the concert tonight.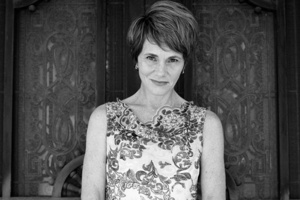 Shawn Colvin and Martin Sexton
Wednesday, Aug. 21, 2013
Doors: 6 p.m. / Show: 7 p.m.
York Street
Tickets still available!
Shawn Colvin is a three-time award-winning singer-songwriter and a folk legend. She is considered one of the leading lights of the "new folk movement."
Colvin was born on January 10, 1956 in Vermillion, South Dakota. She spent her youth in London, Ontario and Carbondale, Illinois. She learned to play guitar at the age of 10 influenced by her father's collection of music, including Pete Seeger and the Kingston Trio. She started her career in Austin, Texas with a western swing band. She was part of the folk circuit in Illinois and Berkeley before forming the Shawn Colvin band, but "strained her voice" singing rock songs and took a sabbatical at age 24. She later moved to NYC and became involved in the folk scene. She got an opportunity to sing backup vocals with Suzanne Vega and toured with her in 1987.
In 1989 Colvin released her debut album Steady On that won a Grammy for Best Contemporary Folk Recording. She returned to Austin in 1994 and released two more albums in the next two years. In 1998 she released an album including "Sunny Came Home." Both the song and the album won Grammy Awards for Song and Record of the Year. Since 2000 Colvin has collaborated with a variety of artists including James Taylor, Béla Fleck, Sting, and her good friend Mary Chapin Carpenter. Colvin also voiced "Rachel Jordan" on the TV series The Simpsons.
In 2012 Harper Collins published her memoir Diamond In The Rough. Reportedly, she is blunt in her prose about the emotional demons she has faced over the years. She simultaneously released her latest album All Fall Down, about which she said, "I didn't have a specific theme in mind when I started writing, but I think the album is imbued with a sense of loss. I had gone through a relationship that didn't work out. I'm getting older and so are my parents…It portrays a sense of loss, redemption and resolution."
Colvin has been a frequent performer at the Gardens. She was the warm-up act for John Haitt in 2004, and headlined in 2007, 2010 and 2012; the last two with Loudon Wainwright III.
Leading off the show will be Martin Sexton, about whom The Los Angles times writes, "Call him a soul shouter, a road poet, a folkie or a rocker and you wouldn't be wrong."
Sexton was born on March 2, 1966 in Syracuse, New York. He was the tenth of twelve children in a working class Irish-American family. He acquired his first guitar from Sears & Roebuck at age 14. He played in local rock and roll bands, but left for Cambridge, Massachusetts where he became a street performer and busker. During these years, he reportedly sold over 20,000 albums out of the back of his car.
Sexton blends many genres of American music, including soul, gospel, country, rock, blues and R&B. His music has been featured on Scrubs, Parenthood and Brotherhood.
Sexton has released 10 albums over the last 20 years. This will be Sexton's first performance at Denver Botanic Gardens. He did perform at the 2008 Mile High Festival and released the album Solo was released from that performance.