Today is Endangered Species Day – a day to think about rare plants and animals and to acknowledge the work being done to help these species survive. Since its enactment in 1973, the Endangered Species Act has protected hundreds of rare species within the US.  There are currently 1436 species protected nationwide, with 818 (57%) of them being plants.  Sixteen of those plants are found within Colorado, and researchers at Denver Botanic Gardens are dedicated to the study and conservation of them.
In partnership with the US Fish and Wildlife Service, we are examining genetic diversity within the two Dudley Bluffs mustards: Dudley Bluffs bladderpod (Physaria congesta) and Dudley Bluffs twinpod (Physaria obcordata). These tiny yellow gems are restricted to barren white outcrops within the Piceance Basin in Rio Blanco County, Colorado.  This area is heavily impacted by oil and gas exploration leading to high pressure on the habitat where these plants live.  Our understanding of the genetic diversity within these populations will help guide restoration work in the area.
| | |
| --- | --- |
| | |
| Dudely Bluffs bladderpod (Physaria congesta) | Dudley Bluffs mustard habitat: plants are restricted to the white soils |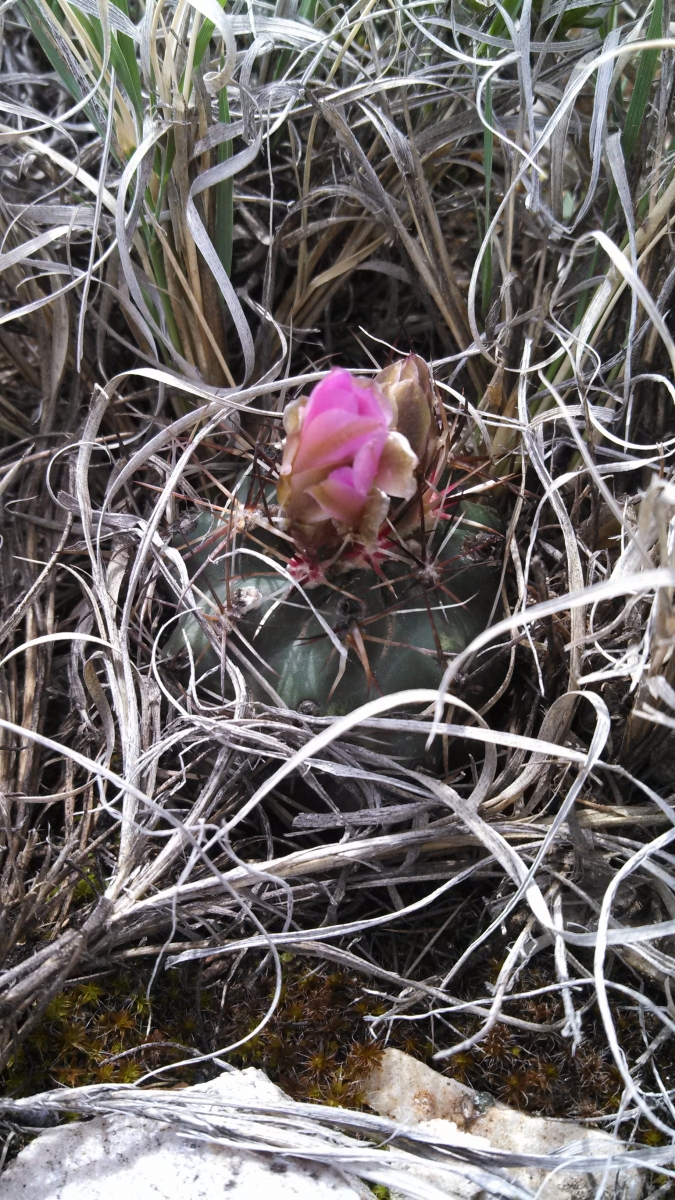 Just last week several of us made the trek to the western slope in search of the rare Colorado hookless cactus (Sclerocactus glaucus).  We were participating in a week-long Scleroblitz (a search to find previously unknown populations of the species) organized by the Fish and Wildlife Service.  While the rain and some look-alikes thwarted most of our hunting, we did find a few of the little beauties hiding among the grass.
While most of us enjoy Colorado's beauty by looking out on the many vistas there are to see – we in the Research and Conservation department enjoy it by finding the rarest of the rare nestled in among the common.