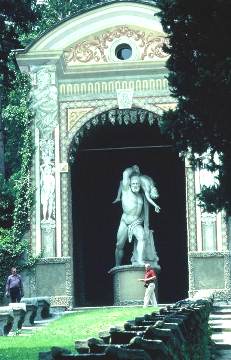 A few years ago I wrote a somewhat catty blog about garden ornamentation: I've had a little time to reconsider...There is after all a rather long history of sculpture and art in gardens. I took this picture in 1986 in Italy--a somewhat more grandiose use of sculpture than most of us would think to put in our home gardens!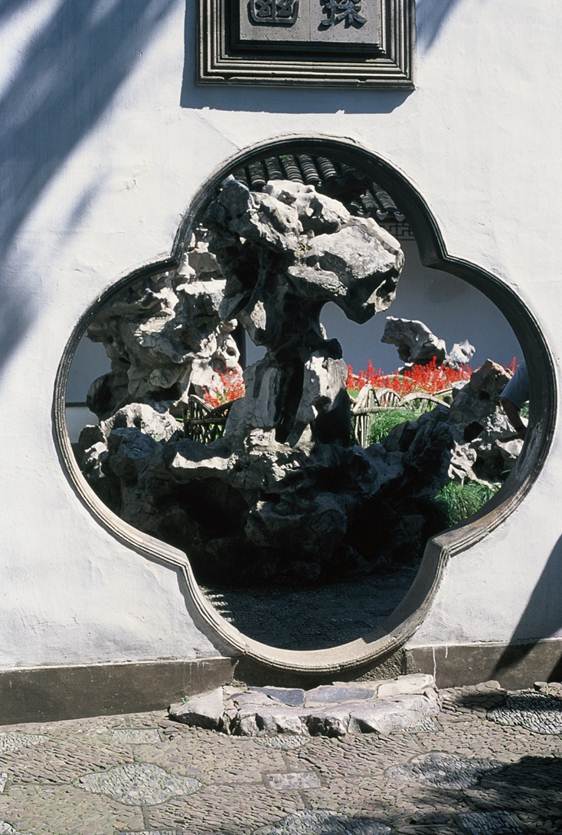 I am always amazed at how contemporary and fresh some of the ancient Chinese gardens look: here the gateway is very crisp and modern looking, and the extravaganza inside is all rigorously designed and yet somehow wild and natural all at once.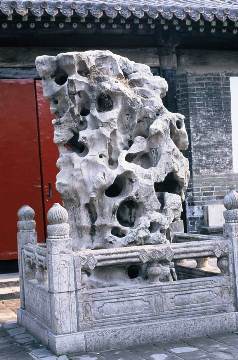 Even Henry Moore would be a little self conscious designing a sculptural piece like this--imagine this was done centuries ago!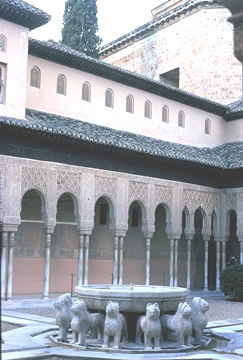 Everyone seems to be charmed with these cuddly lions in the Alhambra, just about the most exquiste garden I have ever visited...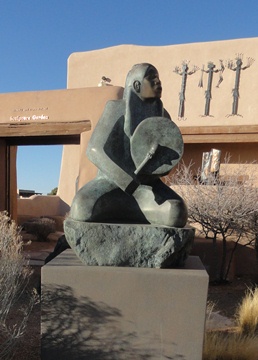 Last year we featured this same artist at DBG: here is a permanent installation in the Museums courtyard at Santa Fe: do check out this other image of the same sculpture and compare the two: amazing how light and angle can utterly transform the same sculpture.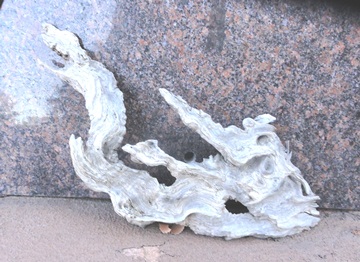 Using natural objects--stones or driftwood--is a risky business. Sam seems to always pull it off!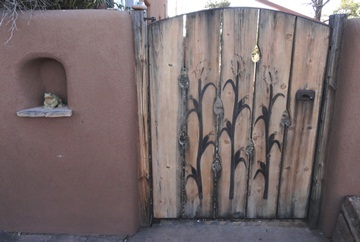 I find the more modest use of art on gateways in private gardens, like this classic in Santa Fe...note the frog on the left hand side of the picture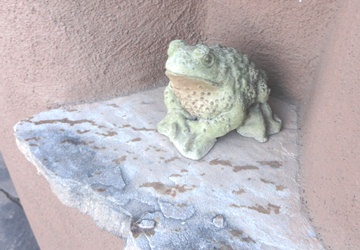 I suspect the frog is a souvenir--but looks right at home nonetheless!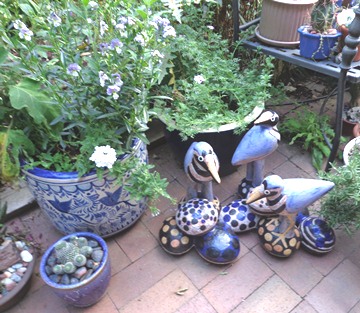 Some local homeowners do tend to get carried away! The Tatroes don't do anything on a small scale!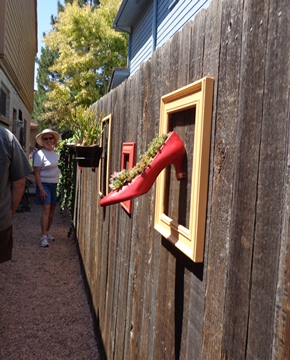 I saw this wonderful use of frames and shoes on a garden tour last summer: what a great way to liven up a narrow outside passageway....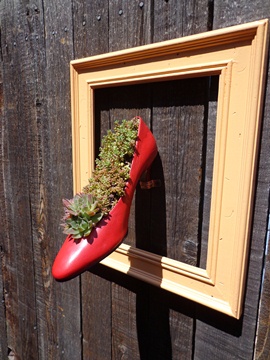 Wintertime is a good time to look around and see if there isn't some sort of garden ornament for your garden: you might even check at a shoe store!