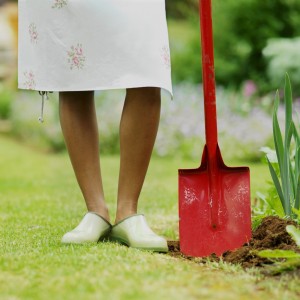 You moved here for the amazing scenery and pure fresh air and you couldn't wait to start gardening.  The plants don't last even one season, the grass lacks the lush green of your former lawn and all the garden strategies that used to make your landscape the envy of the neighborhood are failing you.  You're not completely new to gardening – or – maybe you are.  What do you do?
Start with the soil.  This is huge.  The single most important gardening strategy you can employ for your garden is to address the soil.  You can do this whether you are starting from scratch or inheriting a garden that needs work.
Learn about soil amendments and even how to make your own and how to apply them correctly.  Knowing the value of composting and, if possible, the source of your compost can improve the chances of success in your garden 100%.
And if that isn't a tall enough order, then the weather factors in.  Colorado has some of the most amazing weather in the United States; also some of the most fickle.  First of all when we have sun, we really have sun.  Because of our elevation our sun can be extremely intense.   And then there is the moisture – or lack of it.  We average 14 inches of rain a year and as of the middle of September we were only at ll.2 inches.  Learning about appropriate plant material accompanied by well prepared and appropriate soils can affect the amount of water we need to apply.   One of the biggest mistakes gardeners here make is to overwater.  Many people let their irrigation company set their systems in April and water their landscapes by that setting until the system is turned off in October.  Learning to regulate your irrigation system and changing its output according to the current years weather events can save you hundreds in water bills as well as insuring good health for your plants.
Plant material is another area of opportunity.  Learning, for many, a whole new palette of plants can be challenging, but very rewarding.  There is a plethora of lush and colorful plants that thrive in our arid climate and in our poor heavy clay soils.  Many of these are perfectly wonderful substitutes for some favorites that you loved from wherever you came from.  We have a huge selection of amazing natives and a wide variety of dryland plants, including some real rock garden gems that will set you up for gardening success.
Gardening in Colorado is not without its challenges.  Arming yourself with some good, locally sourced information and learning some great gardening techniques will go a long way to setting you up for successful and beautiful gardens.
One way to acquire a good deal of this beneficial information is to attend the Beginning Rocky Mountain Gardening class series here at the Gardens beginning October 18.  We hope to see you there.
Blog article written by guest blogger, Patti O'Neal.