We've always been known as a premier destination for unique, exquisite merchandise, but our new holiday items add a wonderful, whimsical showcase of gift ideas for the season. The Shop at the Gardens is dedicated to products that represent the Gardens' core values of sustainability, transformation, diversity and relevance.
Stop in during your daytime visit to the Gardens, or while you're here for our spectacular, nightly Blossoms of Light display from Dec. 2-Jan. 1. Our regular hours are 9 a.m. - 5 p.m. daily, and during Blossoms of Light we'll be open nightly from 5:30-9:30 p.m.
SHOP THE GARDENS ON NOV. 26 AND HELP SUPPORT THE 2nd ANNUAL "SMALL BUSINESS SATURDAY!"
Some of our favorite gift ideas include:
These ornaments were made locally from leaves grown at Denver Botanic Gardens…the perfect Denver-centric gift.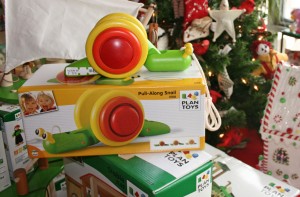 Educational and developmental PLAN Toys are known for their "green," environmentally conscious vision.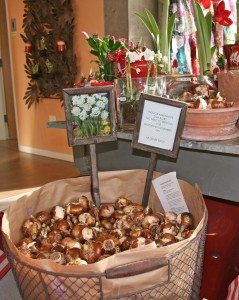 Paperwhite narcissus bulbs are among the easiest blooms to grow, and we have a spectrum of vases and containers available to get you started.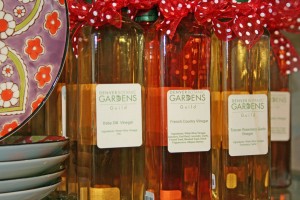 The Denver Botanic Gardens Guild members produce herbs, vinegars and potpourri from their onsite garden…handmade soaps, too.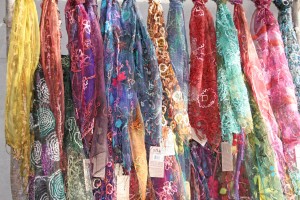 We have an assortment of colorful scarves…fashion-forward and functional.
Remember: Members receive a 10 percent discount on merchandise, and memberships are available at the Visitor Services Center…a great gift idea!