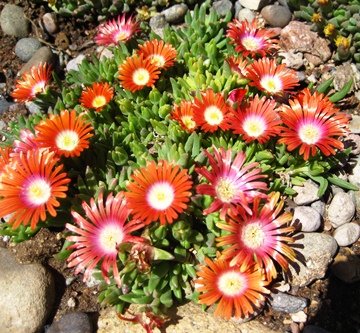 Of all the South African plants we have grown, none can approach the impact of the "vygies" (Afrikaans for "Little figs"--the common name for plants in the Live Forever family or Mesembryanthemaceae). This "impact" operates on many levels: obviously when these are in full bloom, the impact of their vivid colors is obvious. But the impact of the discovery over three decades ago that so many of these were cold hardy has linked Denver Botanic Gardens to the rich flora of South Africa, and provided invaluable groundcovers to homeowners in the Northern hemisphere. Some of the showiest are yet to be introduced properly, like the wonderful orange phase of Delosperma dyeri (the cultivated clone 'Red Mountain' is a darker red--dazzling in its own right.)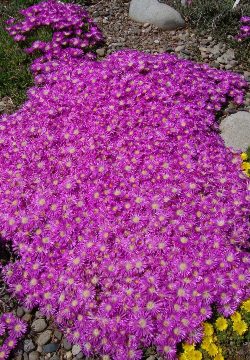 Here is a pretty amazing patch of an ice plant from the highest mountains of the East Cape Drakensberg--which is likely to prove very hardy in mountain gardens as well.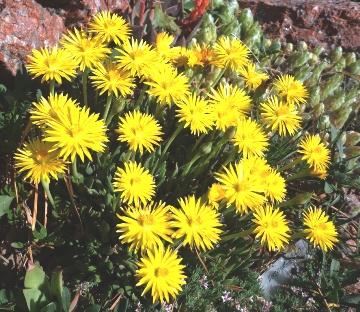 Although the genus Delosperma is best known thus far in the USA, dozens of other genera are providing hardy plants for xeric gardens. I am particularly taken with the many Bergeranthus. I found this species growing on rocky flats on the mountains near Tarkastad. This specimen is in my private garden where it has bloomed continuously from May to early November. It opens its flowers in late afternoon--a plant designed for commuters who will not mind the closed buds during the daytime.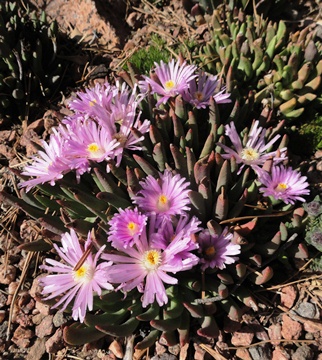 David Salman of High Country Gardens gave this to me as a host gift a few years ago: it has astonished me with the immense flowers (nearly 3" across) and its long season of bloom in the winter months: it even bloomed in January one year, although this last year it only came into bloom in March.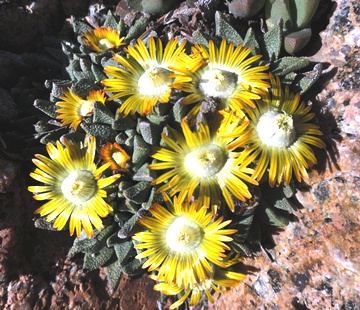 I have a Nananthus blooming as I type this in late November, although the species above only bloomed in February for me this past year! These miniatures are especially well growin in rock gardens where they get the drainage they require and can be raised closer to ones eyes to enjoy during the quiet winter months!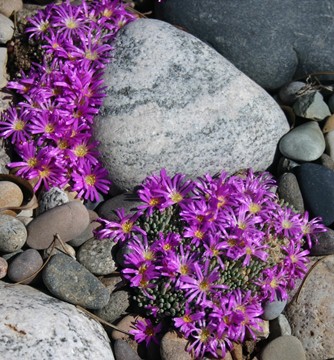 At last count, we have overwintered nearly two hundred taxa of South African succulents: I would love nothing more than to show you pictures of all of them, but time (and our webmaster) both have limits! So I end with the first plant that has been named from plants derived from specimens grown at Denver Botanic Gardens. First sent to DBG in 1989 by John Lavranos, mistakently determined by me as Sphalmanthus sp. My mistake was immortalized when the plant was named a few years later. The gardens at Kendrick Lake have a colony of many dozens of robust specimens of this thriving in a newer planting there. I am thankful for many things in this season of Thanksgiving, and South Africa and her remarkable flora are certainly high on my list of gratitude. Oh, to feel the breeze kissing my cheek on Table Mountain one more time!