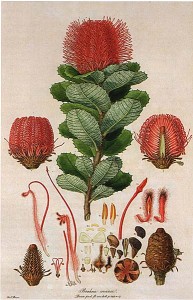 Denver Botanic Gardens' Botanical Art and Illustration Program is arranging an exciting and informative Art and Archives Tour to London and Madrid between March 31 and April 11, 2011. We will visit a variety of museums, libraries and private collections and study some of the world's most incredible historical and contemporary collections of Botanical art.  This will be an intimate group of 13 participants or less. We still have room for two more art enthusiasts to join.
Price without the airfare is $2,775 US including (5*-) hotel accommodation with daily breakfast, London Travel pass, Madrid Travel pass, private day excursion to Wiltshire, group travel insurance and entry tickets where applicable. Group airfare Denver-London-Madrid-London-Denver is ~ $965 US which allows deviation from the scheduled return flight.
For more information, please call 720-865-3653 or send an e-mail.
For detailed itinerary please click here.