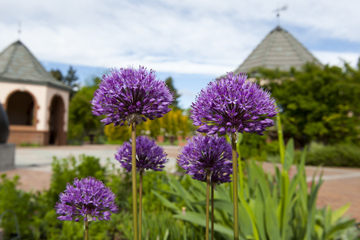 Denver Botanic Gardens has blooming activity throughout the entire year. Check out highlights of what is blooming now or other months of the year.
Guided Tours at Denver Botanic Gardens
Tour Denver Botanic Gardens and gain fresh insight and in-depth knowledge while exploring the Gardens' 24-acre urban oasis. More information on our tours.
Gardens Navigator
See highlights of what's blooming at the Gardens during December.
What's Blooming Walking Tour
Looking for another way to experience the Gardens? Try our self-guided Walking Tour.