Denver Botanic Gardens Continues to Transform and Flourish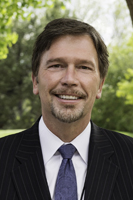 Denver Botanic Gardens has made great strides in the historic transformation of the Gardens. After exiting the greatly enhanced parking structure, visitors are now greeted with the impressive Bonfils-Stanton Visitor Center, home of the Shop at the Gardens. Once inside the Gardens, take note of the state-of-the-art Greenhouse Complex complete with an Orangery, located just next to Marnie's Pavilion. Additionally, kids are encouraged to explore, learn and grow in the Mordecai Children's Garden. Enjoy the Science Pyramid and The Hive, our seasonal cafe. These structures not only add beauty to the Gardens, but also facilitate research, education and horticultural excellence.
Prior to the construction, Denver Botanic Gardens, Tryba Architects, Phipps Construction Company and our valued neighbors worked side-by-side to develop plans for the expansion and transformation of the Gardens.
Created with the Gardens' core values – transformation, sustainability, diversity and relevance – as the platform, the design and new construction incorporate energy-saving strategies with environmental sustainability in every aspect of the project. 
The partnership between our neighbors, the architects, builders and everyone at Denver Botanic Gardens will ensure that the Gardens will be recognized as one of the premiere botanic gardens in the world, and continue to be one of Denver's richest cultural jewels for generations to come. 
Brian Vogt, CEO
transformation
of the gardens
See a poster showing the progress in meeting our goals.
UPDATED JUNE, 2014

PRE-PHASES:  Pre-Campaign & Master Development Plan - COMPLETED!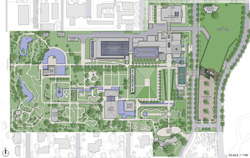 Larger view and more details.
Technology
Interpretation
Garden Enhancements & Relocation
Chatfield Master Development Plan & Chatfield Greenhouses
Endowment
PHASE ONE:
PHASE TWO: 
PHASE THREE:
PHASE FOUR:
Boettcher Memorial Tropical Conservatory Renovation - COMPLETED!
Center for Science, Art & Education