What Type of Member Do You Want to Be?
Denver Botanic Gardens is committed to expanding our members' understanding of all the exciting things that go on throughout the year. There's always something happening at the Gardens, so drop by and explore your options!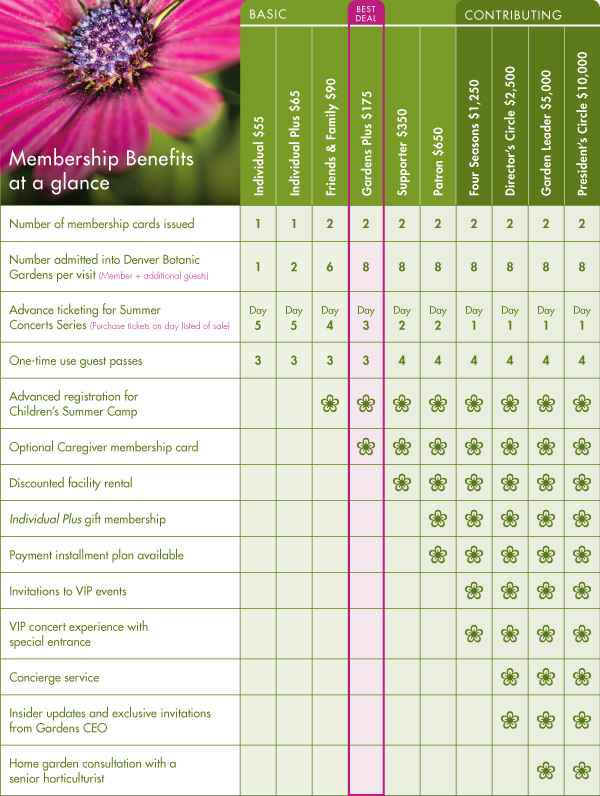 If you have any questions or would like to sign up by phone, contact the Membership Department at
720-865-3525. Email the Membership Department with questions and address changes (including email address changes).
Membership fees are nonrefundable and nontransferable.