Thank you for choosing to invest in Denver Botanic Gardens. Your gift is an essential part of helping to grow and nurture our work of connecting people with plants. Tax-deductible contributions to the Gardens Annual Fund provide vital support for core programming, including horticulture, education, research and conservation.
Here is a special message from CEO Brian Vogt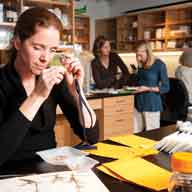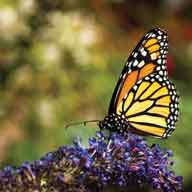 Help grow our work:
$50 could fund admission to the Gardens for a class of elementary school students
$100 could replace a weather-damaged tree
$250 could fund seed collection from a rare Colorado plant
$500 could provide scholarships for two children to attend a week of Garden Camp
$1,000 could send our researchers on an annual census expedition to monitor the health of endangered species
Because of generous supporters like you, the Gardens is able to provide educational programs for more than 35,000 children each year, conduct cutting-edge research, and cultivate collections of plants specially selected to thrive in our Rocky Mountain region. Denver Botanic Gardens offers a landscape of beauty and serenity, providing an escape in the city for the community to enjoy.
Thank you for supporting Denver Botanic Gardens! All donations are 100 percent tax-deductible.
Here is a donation form if you prefer to mail your donation.
Federal Tax ID# 84-0440359
For more information on other giving opportunities, please call the Development Office at 720-865-3644.