Colorado Gives Day is an initiative to increase philanthropy in Colorado through easy, online giving. Presented by Community First Foundation and FirstBank, Colorado Gives Day takes place during a 24-hour period each winter since 2010.
Colorado Gives Day
Tuesday, December 9, 2014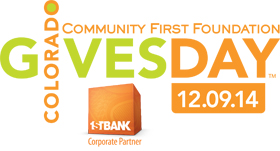 Denver Botanic Gardens is honored to be included in Gives Day alongside many important cultural institutions. Your support allows the Gardens to continue crucial research, conservation and education programs that help change our world. Help the Gardens grow! Any size seed of support makes a huge difference.
Thank you for supporting the Gardens!